'Star Wars: Episode VIII' Is Bad News for 'Ready Player One'
Even Spielberg doesn't want to compete with the New Order.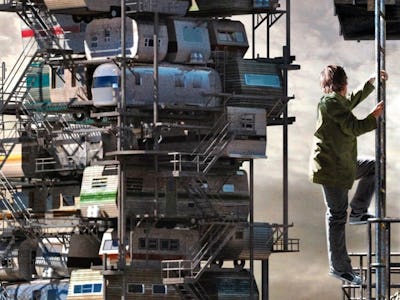 Gamer-slash-literary types, hold onto your britches, because Player One is not going to be ready in time.
"Ready Player One, the director's adaptation of Ernest Cline's best-selling fantasy novel, will move to March 30, 2018, which allows the film to steer clear of Star Wars: Episode VIII. Last month, Disney announced it was shifting the Star Wars sequel from May 2017 to December 15, the date where Ready Player One was situated."
This new Easter release date puts the film up against a single animated feature, with no major weekend releases on either side, so it's got a lot of clear space in which to mop-up. Spielberg clearly doesn't want to bring a film into Star Wars' window, especially one that has the exact same target market.
Ernest Cline's book has become something of a modern classic, although his follow-up, Armada, has been attacked for being everything wrong with modern gaming culture. Whether that tempers your excitement for the film is completely up to you. You've got extra time to decide where you land on that, and it's certainly no Ender's Game problem.
In the meantime, here's a pretty good fan film to tide you over.