USA's Alien-Fighting 'Colony' Renewed
Now will it show the actual aliens already?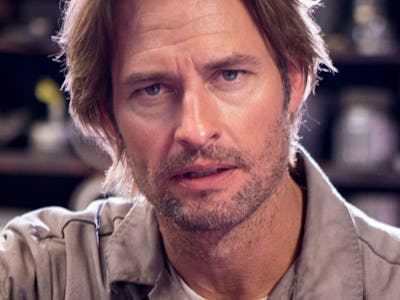 USA's alien invasion, human resistance series Colony received a renewal notice today, just three episodes into its first season.
Colony has a strong Lost connection, being produced by the ABC hit's executive producer Carlton Cuse, and starring Josh Holloway (Sawyer on Lost, Will Bowman on Colony). The story centers on a family in alien-occupied Los Angeles and their struggles trying to both survive and resist. It's more serialized than USA's usual light-procedural fare, suggesting a move by the network to get the critical acclaim and binge-watching reputation that marks a success in the era of Peak TV.
The reviews have been decent, but not spectacular. While the core of the series is well put-together, viewers like our own Winston Cook-Wilson have been frustrated with the lack of actual aliens in the alien resistance story. On the other hand, Vox's Todd VanDerWerff and Caroline Framke called it one of the best new shows of the winter TV season, saying "Every single one of the first six episodes of USA's alien invasion drama Colony is a little bit better than the last."
With a second season, Colony now has more of a chance chance to live up to its promise. The show airs Thursdays at 10 p.m., EST on USA.