Get Your Geeky Valentine These 5 Books
Flowers die. Candy rots. Get a gift that lasts.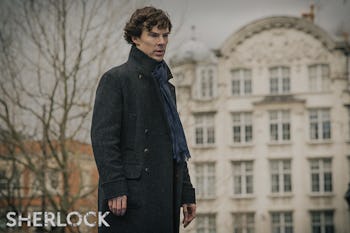 Because life is not an '80s teen movie, not everyone is into the attractive yet dim jock or cheerleader: Your valentine might very well be the geek. Even more shockingly — because life is not a movie — if your valentine is the jock or cheerleader, they might still be a geek. Instead of getting them flowers that will wilt or a box full of suspiciously plastic-tasting candy hearts, consider getting them one of these romantic yet whimsically weird books.
For those inclined toward fairy tales: The Night Circus by Erin Morgenstern
This is an old-timey tale of gentlemanly magic and Houdini-esque antics, filled with opulent drawing rooms, trench coats, clockmakers, cloak-and-dagger meetings, fortune tellers, and a love story. If your valentine is a fan of movies like The Prestige or shows like Penny Dreadful, this is a much better gift than flowers.
For the pop-culture nerds and cynics: Raw by Mark Haskell Smith
This is a wicked, biting satire of reality shows, celebrity culture, book culture, audience pandering. Just name a pop-culture region and it's given a send-up in this absurd and unlikely love story. If your Valentine is a fan of Gilmore Girls, Joss Whedon, Kevin Smith, or anything else fast-talking and reference-heavy, give them this book.
For the shy and introverted: Attachments by Rainbow Rowell
Introverts need love too, as Rowell explores in this amusing and heartfelt story of a guy who falls in love with a woman by accidentally reading her emails and agonizing over how to tell her. Rowell specializes in sweet without being twee, and peppers her stories with relatable characters with endearing insecurities.
For the historically inclined with a hint of whimsey: The Golem and the Jinni by Helene Wecker
This is a historical inter-species love story between a golem from Jewish folklore and a jinni from Arabic. It smartly examines intercultural relationships through a fantastical lens and plants you in New York's Lower East Side at the turn of the century. This is for a valentine who is scholarly yet imaginative.
For the romantic creatives: The Time Traveler's Wife by Audrey Niffenegger
This is a classic love story that spans the length of an artsy couple's long relationship. The catch? Although the man thinks they just met, the woman has known him for most of her life. More than any other, this story jumps timelines without being confusing and makes a love story — the oldest plot in the book — seem fresh and new by weaving it into a truly unique and fascinating concept. Ignore the "this is a woman book!" cover. This one is for any valentine.