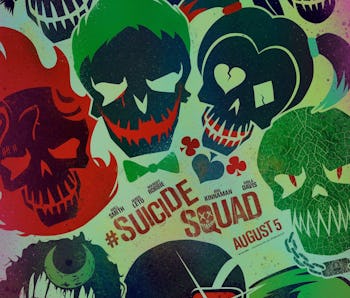 Entertainment
This Fan's 'Suicide Squad' Trailer Dives Into the DC Animated Universe Archives
An enterprising fan has linked the DC Animated Universe to 'Suicide Squad.'
The recent release of a new Suicide Squad trailer, which was set to the backdrop of "Bohemian Rhapsody" and generally provided far more information about the film's plot than we'd had so far, sent the internet in a tizzy. It already has more than 34 million views and approximately twice as many analytical articles.
Among the hubbub of reactions, one of the more interesting responses was that of an enterprising fan who took it into his own hands to re-create the trailer using images from the DC Animated Universe.
Not only does it show how closely live-action mirrors animation — even if they do take a departure for the girls costumes — it shows how "Bohemian Rhapsody" can make just about anything seem epic yet playful, including a Suicide Squad style Lord of the Rings. And for how well it impressively mirrors the live action trailer, you'll notice it still doesn't feature the Joker making crop circles out of silverware because that's not something the Clown Prince of Crime would actually do.
Suicide Squad drops in August.