NASA Shares 360° Image of Mars Made With Facebook's Oculus Rift Technology
It's like you're right there with the rover.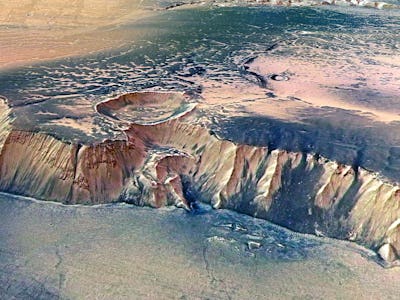 European Space Agency; Getty Images
Last night, NASA shared a 360-degree virtual reality video of Mars, courtesy of the Curiosity Rover. The Facebook video allows users to look in all directions, like they were standing in the Rover's place on the foreign planet.
While the video reflects the early stages of VR, it quickly became a rallying point for all those excited for (and invested in) the future of these technologies. Mark Zuckerberg of Facebook led the charge, sharing the video on his personal page, with a caption announcing the NASA engineers had used technology developed at Facebook to stitch the images together.
We get it, Mark. You have an Oculus Rift.