Small Buys Cost Amazon Big Time
As Amazon suffers a financial blow, questions about its operating costs loom large.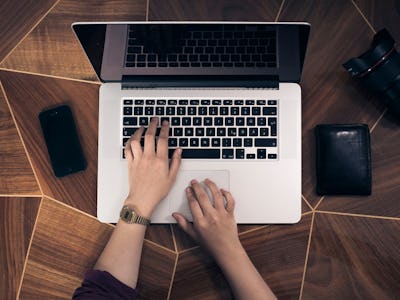 Unsplash / Fabian Irsara
Amazon has been financially weakened by purchases of small items, CNET posted Thursday.
According to the article, the permission granted for Amazon Prime members to buy cheap items ends up costing the company big bucks, and although the policy is not likely to change, chances are a related innovation will become a necessity.
Prime members pay $99 annually, and as a perk receive two-day deliveries on eligible items at no additional charge. A quick look at some of those eligible items (as of this writing) reveals such buys as:
Taking the cheapest item above — the dried seaweed — according to the United States Postal Service Postage Price Calculator, mailing a package weighing 1.76 with priority service (not including Sunday/holiday delivery) from Amazon's base in Seattle to New York City costs $31.20.
It's hard to imagine how many people have actually ordered one $4.39 bag as a complete order, but there are 59 customer reviews, so for argument's sake let's imagine 59 people have done so — which means in such a case Amazon would have covered $1840.80 in postage on $259.01 worth of dried seaweed.
Amazon also lists its top impulse buys — among those products is a Finishing Touch Lumina Lighted Hair Remover with pivoting head for $10.75 — with a shipping weight of 3.5 ounces. Following the same priority, Seattle-to-NYC mailing route, again the postage is calculated at $31.20. A somewhat better buy, but when applying the equation that uses the 595 customer reviews as a factor, the math would put Amazon on the hook for $18,564 in postage for $6396.25 worth of hair remover.
Of course, Amazon's costs, spending, and shipping issues are likely much more complicated than such simple math — but the company's cost issues clearly exist, and came to light Thursday in a seriously abrupt financial way.
Amazon posted its holiday quarter earnings on Thursday, and by 5:47 p.m. saw its stock drop 13-percent. Reuters reports that Amazon's net income rose to $482 million, but its operating costs doubled. Neil Saunders, head of retail analyst firm Conlumino told Reuters that "For every dollar the company takes, it makes just 0.75 of a cent in profit," adding, "By comparative retail standards, Amazon's level of profitability is still painfully weak."
CNET adds that Amazon has started offering incentives to bundle purchases or request slower shipping options, and that experts it has contacted expect the company to explore ways to inspire its customers to choose less expensive shipping. Furthermore, last month Amazon began its use of a truck fleet employing thousands of vehicles, has explored the use of cargo jets, and it does aspire to use a drone fleet — but that remains a reality to be determined by the Federal Aviation Administration.
All of that could end up transforming Amazon into its own carrier service, which could be cost-effective, but as of Thursday its reality was a financial jolt so severe it cost Amazon CEO Jeff Bezos $6 billion dollars — making him now worth a mere $49 billion — dropping him on the world's richest list from fourth place to fifth (behind Carlos Slim Helu of Mexico worth $49.6 billion).
On the other hand, he can still probably afford to buy as much dried seaweed as he wants.