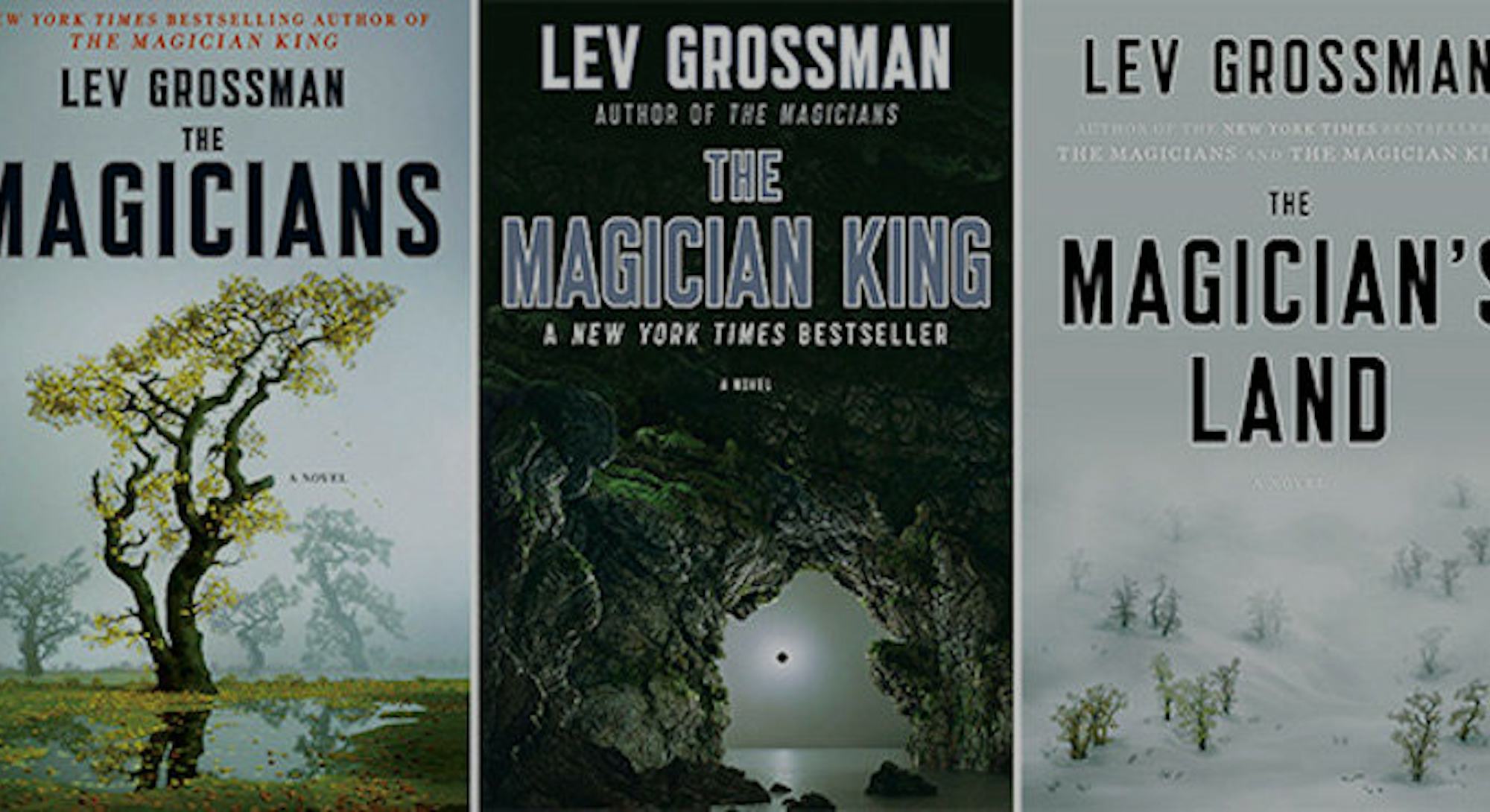 Entertainment
Author Lev Grossman on 'Magicians' Trilogy: "It All Started With a Dream"
Talking to the author about making dreams come true.
This article by Seth Simons originally appeared on Van Winkles, the publication devoted to sleep.
Lev Grossman's dreams came to life last night — and it wasn't due to a nasty case of sleep paralysis. After a long journey from network to network and writer to writer, the adaptation of his bestselling Magicians trilogy finally premiered on Syfy.
For fans of the trilogy, often described as "Harry Potter for grown-ups," patience paid off. The pilot captures all the heart and intrigue of its source material, as well as some of its more nightmarish elements. But this is a spoiler-free zone: You can watch the premiere yourself at Syfy's homepage.
Grossman, a father and senior book critic at Time magazine, is already in "deep writing mode" for his next novel. He's described it as fantasy of a "different genetic background" than The Magicians, with his research including medieval fantasy epics like Thomas Malory's Le Morte d'Arthur.
"I read somewhere that before he wrote The Hobbit, Tolkien considered writing about King Arthur," Grossman told Van Winkle's, "but gave up because the source material was so maddeningly inconsistent and repetitive and weird. It's not for everybody, that weirdness, but I'm interested in it, and I'm hoping to bring some of it back."
In his own words, here's one of our generation's finest fantasy authors on sleep, dreams and the leap from page to screen.
I sleep from 10:30 to 6:30, or maybe till 7 if my younger children, who are 3 and 5, are feeling merciful. Sleep is hugely important to me, and I try hard to protect that schedule. Generally speaking I'm in bed and winding down by 9:45.
If my writing's going to be any good I have to be very very awake and self-aware. I need to be able to catch little associations and flickers of thought and pin them down with words, and I need my whole brain up and running in order to do that.
When I'm writing well, which God knows isn't always the case, I'm at a high level of alertness and concentration coupled with a relaxed, associative state of mind. If I'm constantly slipping down into fatigue from lack of sleep, that just doesn't work, and that relaxed associative state will just slide into a nap.
It feels both wonderful and terrifying [to see The Magicians brought to life]. I'm used to being in control of these characters, but here they are wandering around on their own, doing somebody else's bidding — it's a little surreal. But it's exciting too, especially when the writers and actors go to places I never could have gone, literally but also emotionally. It's a lot of fun to be surprised by your own characters.
The whole texture of my day is dependent on the sleep I've had the night before. It's really the foundation of who I am that day: Am I alert? Am I happy? Am I calm and thinking clearly? Have I done enough dreaming that I've worked through whatever it is I'm trying to work through at the moment? It's not impossible for me to recover from a bad night of sleep, and God knows I've had to plenty of times, but it's a considerable handicap.
I've also had some experience with depression, which tends to drag me down into sleep during the day. If I know for certain that I've had enough sleep, and don't need any more, that helps me fight it off.
I rarely draw directly from my dreams, or at least I rarely do it successfully. The Magicians is an exception: It began with a dream about a terrible beast invading a magical classroom, which turned into a key scene in the book. But I do find that dreams carry with them really powerful moods and emotions, and I often hang onto those dream-feelings and use them in my writing that day. I dream vividly and often most mornings I wake up remembering one or two dreams.
I've spent a great deal of time in hotels, traveling for work and book tours and writers' festivals and such. I love them: Anybody with small children knows what a relief it is to spend a night child-free in a hotel.
I don't draw out the agony of putting a child to sleep with endless books and lullabies and so on. The thing I focus on is firm boundaries. Gentle but firm: you have to teach them to recognize the boundary between day and night, waking and sleeping, so they know how to make the transition calmly.
My bedside table: A lamp, a clock, glass of water, and a lot of books.
This article by Seth Simons originally appeared on Van Winkles, the publication devoted to sleep.