'Street Fighter V' Play Live from San Francisco
Check out a preview of the classic game's latest sequel.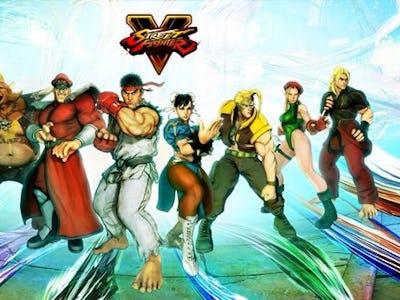 twitter.com/PlayStation_SA
A live broadcast of Street Fighter V play is underway, broadcast online from San Francisco's Folsom Street Foundry.
The event space features Game Nights weekly Tuesday thru Thursday from 6 p.m.-12 a.m. PST, and this week's Wednesday activities are being shown on twitch.tv.
What makes this particular program interesting is that it is featuring play from Street Fighter V, the soon-to-be released latest sequel of the classic Street Fighter game, starring such characters as Ryu, Zangief, Dhalsim and M. Bison. New characters are also in the mix.
The webcast is hosted by gaming company Mad Catz, and staffers are calling the action, so don't expect to hear a full take on the soundtrack (and the caster chat is virtually pause-less)—but it does occasionally pan back from game play to give the actual humans working the controls some camera time as well.
Another broadcast is scheduled for Thursday, starting again at 6 p.m. PST. Street Fighter V is scheduled for release February 16, 2016.