DOT Secretary to Discuss Obama Administration Self-Driving Initiatives
Secretary Anthony Foxx is slated to appear Thursday at the North American International Auto Show.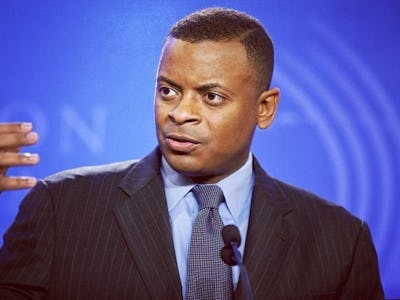 instagram.com/iwillridehsr
The U.S. Department of Transportation announced Wednesday that DOT Secretary Anthony Foxx will be in Detroit Thursday, January 14, 2016 at the North American International Auto Show to host a 1:30 p.m. EST press conference to discuss the Obama Administration's continuing efforts to advance the nation's transportation infrastructure and technologies.
Foxx will be joined by the National Highway Traffic Safety Administration's Administrator Mark Rosekind—as well as by representatives of the U.S, auto industry, and Google—to discuss specific actions related to the future of self-driving automobiles, and how such tech could affect vehicular safety and sustainability, according to Reuters.
The U.S. DOT emailed the press an alert concerning the junket, but didn't offer much detail on content. However, Administrator Rosekind did address in December his take on the uneven regional legalities of autonomous cars, that he opposes a "patchwork" of state regulations on driverless vehicles and that the NHTSA is speaking with state officials toward having "some kind of national approach to this."
Laws regarding driverless cars currently remain open to decision by the states.