Google's Project Tango Is Coming to Lenovo Tablets
Lenovo is teaming up with Project Tango, but its success will depend on developers.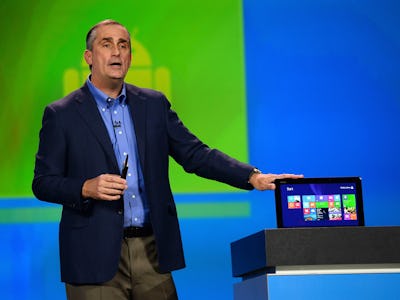 Getty Images
Google's Project Tango was exciting in the abstract, but, as announced at CES 2016, it'll soon advance from its rudimentary development stage into the primetime. Google and Lenovo are teaming up to give you the first Project Tango–equipped consumer tablet.
Lenovo is promising to keep the price tag of its Tango tablet under $500, and it's also inviting developers into an "App Incubator" program. Project Tango devices are able to map physical environments virtually and, using that information, truly augment reality. Yet, in a sense, the engineers at Google created a something-they-know-not-what. They've been looking for developers to figure out how Tango can best be put to use, and now they've passed that burden on to Lenovo. Bright young minds have until February 15, 2016 to give their idea over to Google and Lenovo's incubation tank.
Lenovo is capitalizing on the brand and the potential of Google's technology without knowing why their tablet will be great. No word on whether Google will grant other companies the privilege, but it's a safe bet it will. Lenovo's just the lucky first.
Until the app developers come through, we can only really get excited about what may come down the line. Right now, though, we can look forward to virtual Jenga and other video games, virtual tape measurers, and an improved home decoration experience. As one who is in the process of moving into a new apartment, I can appreciate these functionalities, but — until some developer geniuses roll out some eye-catching apps — there won't be much in terms of concrete advertising that will get these tablets flying off the shelves. They'll be handy as shopping assistants, though.