Hand of doom
Modder resurrects Nintendo's Power Glove to play Mario Kart
An enterprising modder has managed to get the "classic" Nintendo peripheral working on a Switch.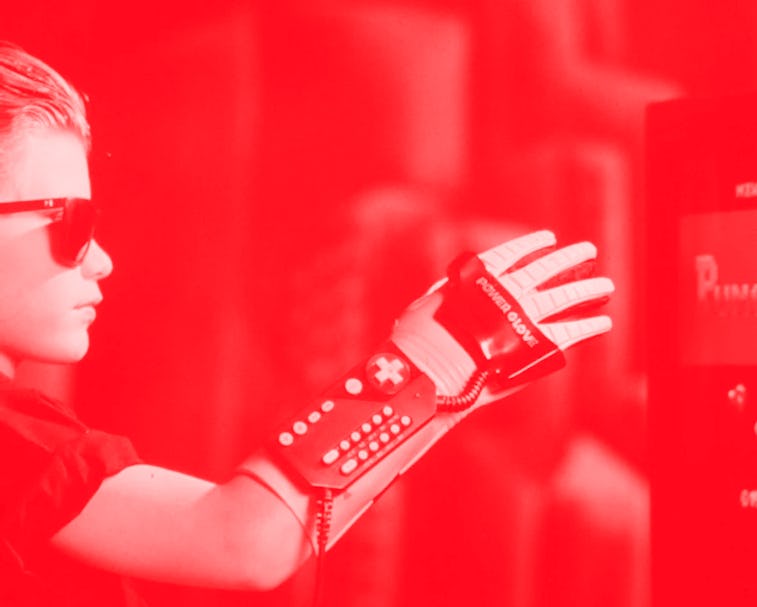 Remember the Power Glove? (It's so bad.) Yes, the infamous NES gaming peripheral really sucked back in the early '90s, but here in 2022, modder Niles Mitchell (AKA Will It Work?) has figured out a way to get the star of the classic film The Wizard working on a Nintendo Switch.
Why not? — On his YouTube channel, Mitchell tries to get old-school hardware to work on today's machines. For example, in one video, he tries to connect his iPhone to the SNES's mouse, which is apparently a thing.
In this case, Mitchell was able to succeed in getting the Power Glove connected to the Switch by using a small dongle called the USB NES RetroPort v2 and a Titan One ConsoleTuner, which lets you use your preferred controller on video game consoles. Unfortunately, he also had to build a wooden frame to hold the Power Glove's sensors, since they can't exactly hang on modern flatscreen TVs.
Because we can — In the above video, Mitchell shows off the build, and you can see him play a few minutes of a Switch Pokemon game with it. It seems to work reasonably well, though let's not forget that the original Power Glove suffered from such debilitating lag that it was barely usable even in the best-case scenario. (James "Angry Video Game Nerd" Rolfe memorably likened it to doing a handstand while taking a shit. Classic!)
The highlight of the video is definitely Mitchell using the Power Glove to control Mario Kart: Home Circuit. Does it look like a fun and responsive way to play a Mario Kart game? Not really. Is it cool that he was able to make it happen? Definitely. If you're interested in all things video game modding, check out our ranked list of the best Elden Ring mods.
Watch: Extreme Reviews