Tech
The new Moto 360 is now available for pre-order
It's stylish, but still no Apple Watch.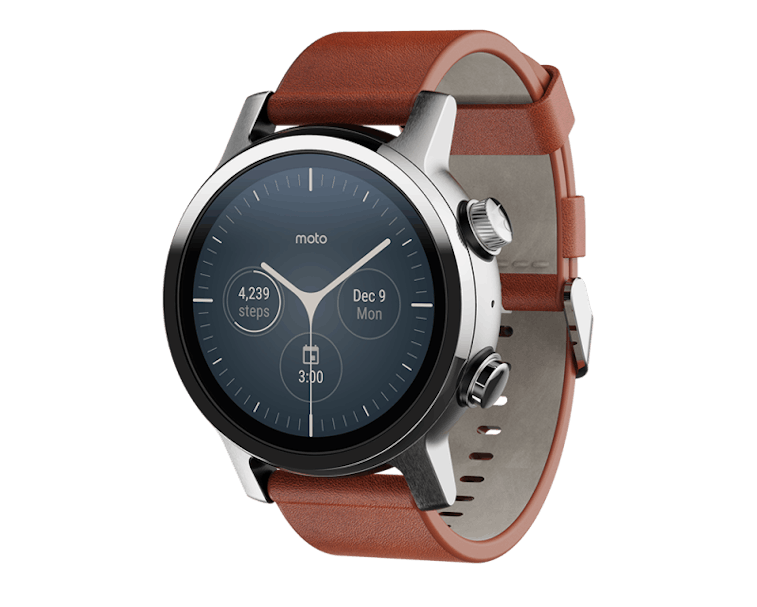 After earlier teases, you can now pre-order the new 2019 Moto 360 with shipping slated for January 10. The smartwatch is priced at $349 and comes in three different colors.
Not exactly a Motorola product — The new Wear OS smartwatch carries the Motorola branding, but it's not made by Motorola. Instead, the new Moto 360 is made by eBuyNow; it's no different than the new BlackBerry phones being made by TCT. But honestly, does it matter? The Moto 360 looks great. It's stylish and is powered by Qualcomm's latest Wear 3310 chip. Did we mention it's stylish?
Specs at a glance — A few things you might care about: the Moto 360 is made of stainless steel, has a 1.2-inch round AMOLED display (390 x 390 resolution) with Gorilla Glass 3, comes with 20mm bands, and is certified for 3ATM water resistance. It also has 8GB of internal storage and a 355mAh battery with 0-100 fast charging in 60 minutes.
It's fine, but it's no Apple Watch — Look, Google left Wear OS for dead for years and as fashionable as the Moto 360 is (thank god, there's no "flat tire" at the bottom of the display this time), it's nowhere near as versatile as an Apple Watch (even an older one). The Moto 360 will do your standard smartwatch things (show you notifications, make calls, etc.), but it won't match the Apple Watch's health-centric features like the irregular heart rhythm notifications, ECG reader, fall detection, or cycle tracking. If you're on Android, the Moto 360 looks like a decent smartwatch, but so do ones made by Michael Kors and Fossil.