Tech
NBC's upcoming streaming service might be free with ads
Peacock users would only pay for an ad-free version.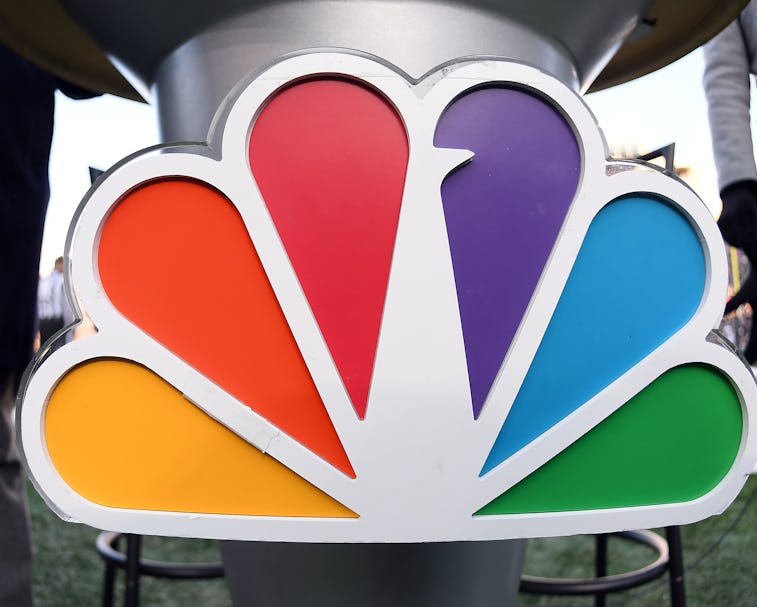 Icon Sportswire/Icon Sportswire/Getty Images
Comcast's NBCUniversal is considering an ad-supported, free version of Peacock, its forthcoming streaming service, CNBC has revealed. This marks a potential move away from the company's plan to make the service free only for cable subscribers and Comcast broadband customers.
How does this play into the streaming wars? — If NBCUniversal chooses to pursue this option, Peacock would be the first free streaming service by a legacy media provider in the U.S. Hulu initially followed this route when it launched before moving to a subscription-only model in 2016.
Ad-supported shows and movies are already available on services like Amazon's IMDb TV, YouTube, The Roku Channel, and Pluto TV. Peacock promises a 15,000-hour slate of content ranging from new shows to beloved hits like Parks and Recreation and, starting in 2021, The Office.
Will it be enough? — Considerably tardy to the party, Peacock isn't set to launch until April 2020. Apple TV+ launched today and Disney+ will follow on November 12, both offering substantial promotions to woo subscribers. HBO Max will offer more content than HBO Now for the same price, so its later May 2020 launch will likely run smoothly.
The ad-supported model gives NBCUniversal a fighting chance in a dense market that is already claiming victims, while at the same time avoiding any price backlash. NBCUniversal CEO Steve Burke told CNBC in January that Peacock will run three to five minutes of ads per hour that would earn the company $5 per month per user. Starting out free gives users a chance to become acquainted with the service and paid tiers can be added later, especially once The Office is exclusively theirs.