Tech
Bumble makes pair of week-long holidays a permanent perk for staff
If everyone is compelled to log off at the same time, nobody has to worry about the consequences for their career of being out of the office.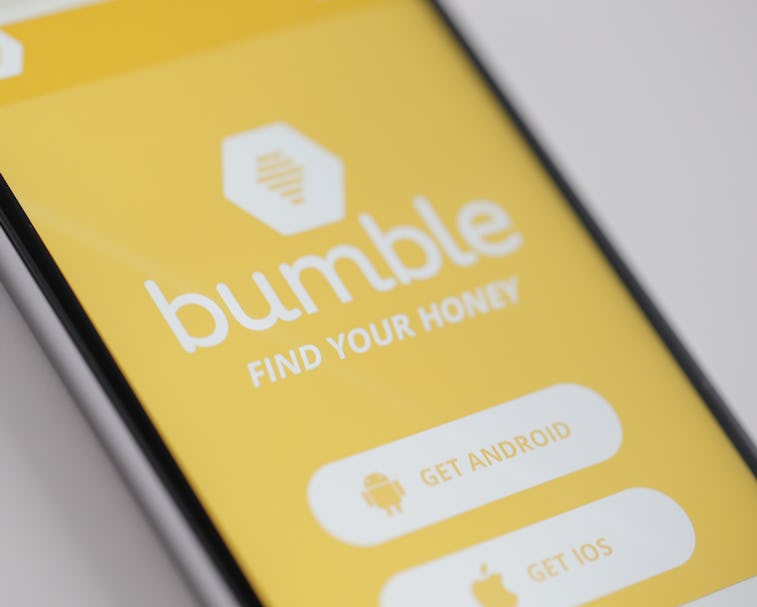 NurPhoto/NurPhoto/Getty Images
Bumble announced today that twice per year, all employees will be asked to log off and take a week's vacation. The announcement extends a companywide week off that was implemented last month in order to combat burnout. CNBC first reported on the new policy.
The dating app added that employees now have unlimited paid vacation days. But by creating two weeks in the year when the entire 700-person company is expected to log-off, employees will likely feel more secure in taking time for themselves.
Representation — This trend toward offering "unlimited" vacation time has been widely criticized because it can actually deter people from taking time off as they struggle to understand what's really allowed. Some companies, including Bumble, have switched to a strategy of offering "minimum" paid days off — a way of strongly encouraging new mothers to take six months off paid leave off, for instance. Bumble workers get other "minimums," like 12 weeks leave a year to care for a family member.
Being led by a woman probably goes a way to explaining the company's policies — Bumble's CEO Whitney Heard came from Tinder, which she left after she claimed she was discriminated against. Her policies now clearly reflect an empathetic and inclusive attitude not often seen in hard-charging bro-trepreneuers.
Now a public company — Bumble went public on the stock market in February, raising $2.2 billion for its dating app where women make the first move. The stock has performed poorly since, however, probably because there's so much competition in the dating space and most apps are pretty interchangeable. Bumble still loses money, though that's not unusual for a young tech company investing for growth.
The app has about 21 percent of the U.S. market for dating services, though, about half the share Tinder holds, but the latter did have a two-year lead. Bumble is also growing quickly, having done $170 million in revenue in the first quarter, a growth rate of 43 percent year-over-year. The company has done well on the back of lockdown restrictions relaxing, and likely because people who spend lockdown alone are eager to find love.
New features — The company is also planning on opening a "Bumble Brew," a brick-and-mortar "cafe and restaurant" in NYC that's pitched as "safe space for healthy connections," and that's supposed to be ideal for first dates because there's no "awkward" or messy food offerings. The space will have an 80-seat dining area, patio seating, a cocktail bar, and even private dining areas. Bumble Brew may be expanded to other cities as a way to develop a stronger brand affinity for the app versus more "seedy" alternatives like Tinder, which many see as a service for hookups rather than finding your soulmate.