Tech
Apple's new Mac Pro may start hitting stores soon
The computer made a surprise appearance at the FCC.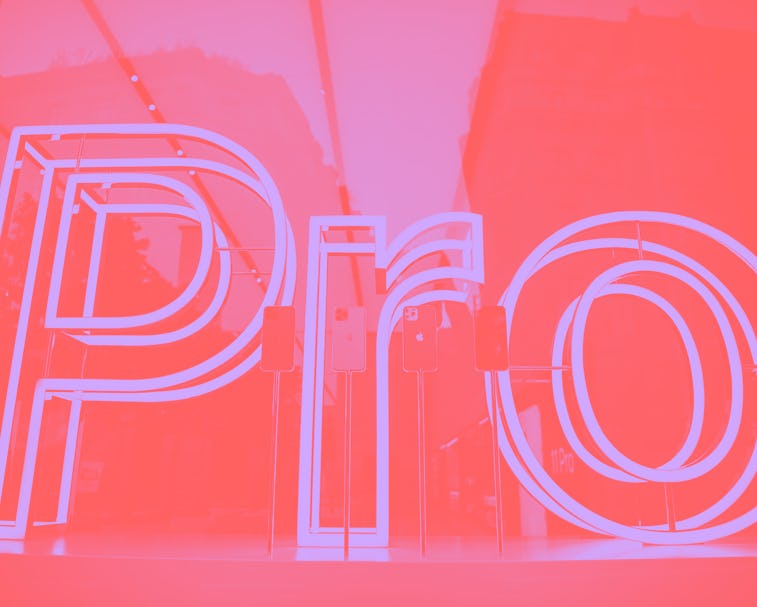 Leon Neal/Getty Images News/Getty Images
Apple's upcoming Mac Pro made a surprise appearance in FCC filings on Wednesday. Apple teased a fall release earlier this year, so the computer showing up at the FCC could mean its official launch isn't too far away.
All the leaks — Given Apple's tendency to file with the FCC within the week of a product launch, the Mac Pro's availability seems imminent. Images from the filing show the machines will bear an "Assembled in China" text, despite a Trump-friendly move to assemble products in Austin, Texas amid the US-China trade war. After being denied tariff relief, it's unclear where Apple will build the computers.
This news follows a leak a week earlier released and verified by MacRumors. Apple updated its Configuration Utility to allow technicians to connect the new Mac Pro in DFU mode for repairs, an internal move indicating the model will hit shelves soon, according to their source.
What can you expect? — Rolled together, all signs point to the $6,000 cheese grater tower, a return to the penultimate design, officially entering Apple's Mac Pro lineup. The new Mac Pro was announced at WWDC in June, with plenty of holes for airflow and inducing trypophobia — which is possibly Apple's new brand mission.
What about the display? — Corresponding leaks have yet to appear for the similarly priced companion Pro Display XDR. The 6K display promises to be nearly twice as bright as the revered iMac display and reference screen quality at a fraction of the cost.
It seems unlikely so far that both products will be released simultaneously or with much fanfare, given their high-end prices, but those patiently waiting for an update to the "trash can" model are approaching the finish line.