Style
How 'Pokémon Go' and Instagram are shaping Nike shoe drops
And now it wants to bring similar shopping experiences to more than just sneakerheads.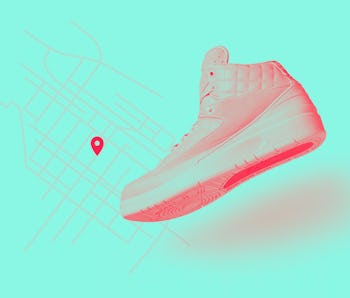 Nike
Nike is working on new ways to sell you sneakers, apparel and other sportswear gear on its apps. Over the past couple of years, the company has been experimenting with technologies including augmented reality to launch limited-edition shoes, and now it wants to bring similar interactive experiences to more than just sneakerheads.
People who use Nike's Run Club app, for instance, will soon have the chance to unlock custom products on their phone during runs. Nike is also working on a feature simply called "Polls," which will help it make (and then sell) products based on how consumers feel about certain sneakers, pop culture and a wide range of other topics.
The Pokémon Go inspiration — Ron Faris, GM of SNKRS, told Input the idea with these experiences is to make shopping more interactive for consumers and reward Nike's most loyal customers — aka the ones who spend a lot of time and money on its apps. At the same time, he said, the company is keeping an eye on how people are using other apps and then bringings aspects of those into Nike's own SNKRS, Run Club and more. With features like SNKRS Stash, which lets people unlock access to exclusive products on a smartphone by finding hidden spots in their city, Faris said the inspiration came from the hit mobile game Pokémon Go.
Tap, tap and tap to shop — Not surprisingly, considering the popularity of Instagram, Nike recently created a feature called SNKRS Stories that highlights people from the sneaker community talking about their favorite pairs. While this functionality was clearly borrowed from Instagram, Faris said it was key to have a feature that could showcase new products in a familiar way for people. He added that, "with every tap" on SNKRS Stories, Nike is learning whether you like a product or not and then it can use that to let you unlock products in the future.
Ultimately, what Nike hopes to achieve is to shift people's perspective of retail, an effort it set out to do when it announced its new direct-to-consumer strategy a couple of years ago. You can expect all these new features to rollout to Nike's apps in the coming weeks.