Reviews
Jabra Elite 7 Pro review: Incredible ANC earbuds after you update them
After a critical firmware update, Jabra's Elite 7 Pro are now one of the best wireless earbuds around (as long as they fit you right).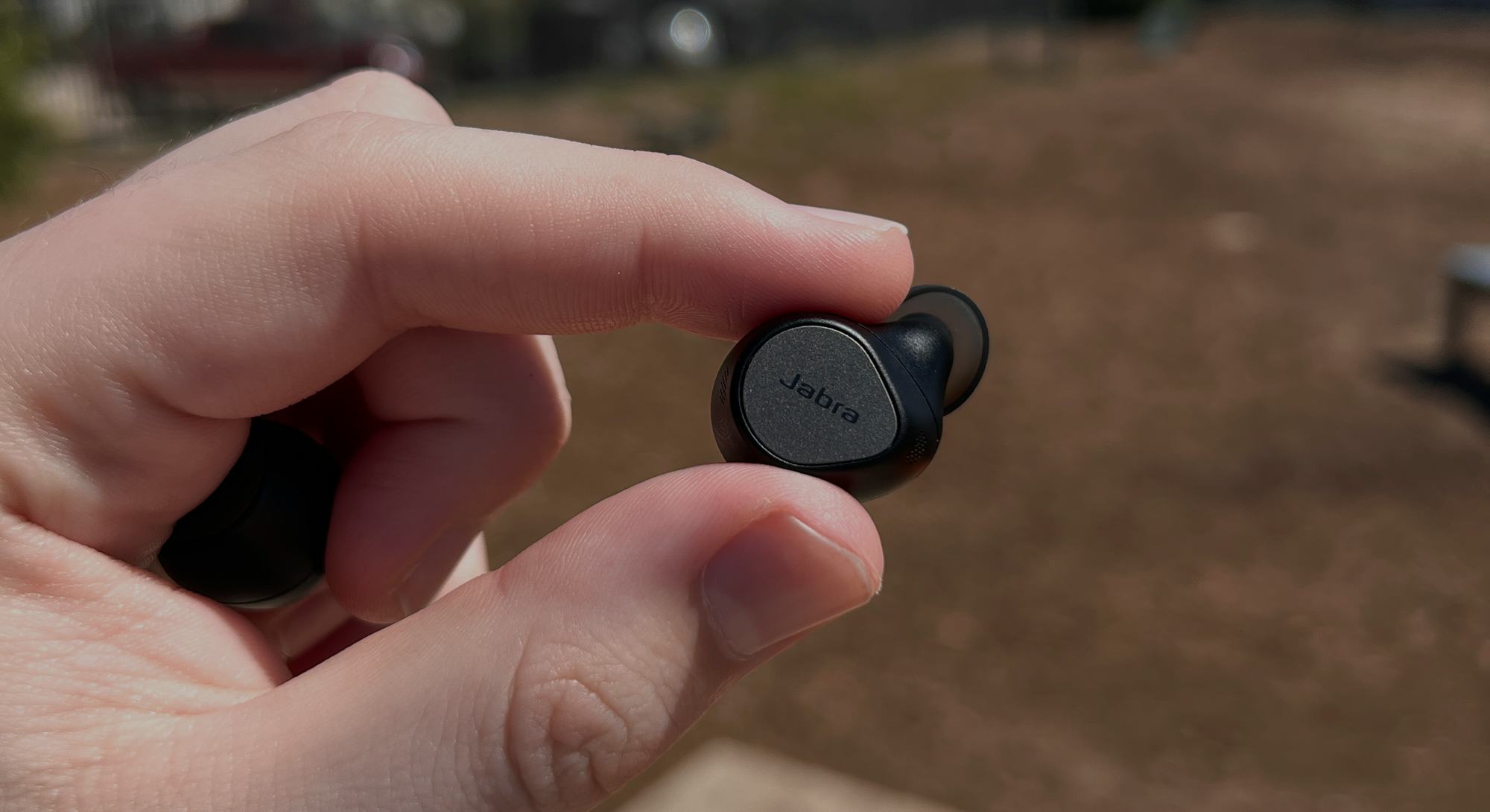 Samuel Polay / Input
The Jabra Elite 7 Pro really let me down when I reviewed them in October, mainly due to some pretty glaring audio flaws.
Despite delivering exceptional call quality, some of the best I'd ever heard thanks to their bone-conduction sensor, audio performance just wasn't up to par with what I expected from a $200 pair of wireless earbuds. The primary issue I had was how the Elite 7 Pro struggled to create a convincing stereo effect, often failing to mix together the left and right channel properly on the default EQ setting.
Jabra is a company known for long-term product support and a commitment to quality, which is why I was so surprised when I first looked at the Elite 7 Pro. After seeing recent reviews that did not mention the same audio issues, I was able to confirm with Jabra that a recent firmware update was released about a month after that first review that specifically addressed audio performance. Re-evaluating the Elite 7 Pro made sense since we love to give companies credit for fixing critical flaws with products and will update reviews to reflect those changes.
This re-review was conducted on my original review unit. Much of what I wrote in that review still stands and is left unchanged, including my issues with comfort, and the Elite 7 Pro's remarkable call quality. But, if you'd like to know more about their audio performance changes from that November update, that section is all new.
To say the least, the Jabra Elite 7 Pro are now a product I can confidently recommend to prospective buyers, provided they fit you comfortably. The audio performance here is back to what I expect from Jabra earbuds and right up with the rest of the $200+ earbud market.
The following is an update of Input's original Elite 7 Pro review, with the appropriate sections changed to reflect improvements made in a November firmware update.
Ugly no more
The best thing the Elite 7 Pro has going for it is its design. Gone are the bulky earbuds that made you look like a cyberpunk executive and cases too large to shove into a tight jeans pocket. Jabra's new buds tuck neatly into more people's ears and the case is now small enough to fit right alongside AirPods and Galaxy Buds. However, the soft-touch material inside the case that cradles the earbuds attracts dirt and grime super quick, so expect to clean the case often or learn to live with having earwax residue constantly visible.
The Elite 7 is actually two wireless earbuds, the $199 Elite 7 Pro and $179 Elite 7 Active. The two buds share a lot of similarities, the most important ones being audio quality and the ANC tech packed inside. The reason you would want the Active over the Pro is the coating material on the Active called ShakeGrip. Jabra says ShakeGrip is a liquid silicone and rubber coating that helps lock the earbuds into your ears better than the matte plastic found on the Pro. Jabra didn't send me a pair of Active buds to test so I can't verify if that material is comfortable at all, but the comfort of the Pro gives me lots of reasons to doubt it would be. The Pro's headlining feature, and the reason behind its $20 price premium over the Active, are the two bone-conducting sensors it uses to enhance the quality of your voice during phone calls.
The buds also have fantastic battery life, rated at 8 hours by themselves with another 30 hours in the case by Jabra. After five days of extensive use, I never managed to drain the buds in any long listening sessions or drain the case enough to need a recharge.
Clunky setup
The process of pairing and setting up the Elite 7 Pro is tedious but I can see the benefits. To start, you need to download the Jabra app to get their full functionality. In the app, you need to choose one of Jabra's noise-canceling presets to make sure it works for your hearing, as well as perform a quick hearing test so the earbuds can focus on playing frequencies you can actually hear during music playback. The app is also required if you want to turn on ANC at all. Without the app, the earbuds only let you use "HearThrough" (Jabra's equivalent of a transparency mode) or ANC-off mode. But at least you won't need to give Jabra your email to use it.
The app is also required if you want to turn on ANC at all.
A big issue I have with the app's ANC setup is the ANC "profiles" are unlabeled in the setup process. This means you have no idea what kind of scale you're adjusting during setup. There's also a confusing left/right balance setting that I avoided touching; the app's instructions weren't clear if the ANC strength was what was being balanced between my ears or all music I'd listen to. It's a very convoluted way for Jabra to try and mimic the always-adjusting ANC system that Apple employs on the AirPods Pro.
If you choose to perform the firmware update that's also available, be prepared to wait 30 minutes before the update process is complete. Overall, the app is simple enough to use if you want to tweak the EQ or change the earbuds settings, but not the smoothest. Take note of those EQ profiles however as they are one of the more important parts of using the Elite 7 Pro despite no emphasis coming from Jabra.
Mic magic
The hype on the bone conductors is real, and really the only saving grace of the Elite 7 Pro. Everyone I talked to said my voice was clear and pronounced over the phone, even with cellular compression in the mix. Microphone sound quality was even better using VoIP services like FaceTime Audio and Zoom. Listen for yourself to this sample from a Google Voice call, a worst-case scenario for any earbuds since the service uses much more compression than even cellular calls. Even compared to the gold standard of holding your phone to your face, the Elite 7 Pro stands out with the most words being audible.
In doing A/B testing with various call services, people had a hard time telling if I was holding my iPhone directly next to my ear or using earbuds. This has never been the case with any other wireless headphones, even premium over-ear models, in my experience.
Bone conducting headphones are popular among performance athletes who want to still be able to hear the world around them. The technology is simple enough: send vibrations through the bones in your ears through conducting transmitters instead of vibrating air near your eardrum in your canal. The Elite 7 Pro takes the concept but inverts it. Each earbud has a receiver that picks up the vibrations from your jaw, while working in tandem with the two standard microphones on each bud to process your voice. Sony's terrific and poorly named WF-1000XM4 earbuds also use bone conduction for calls, and I suspect we could see bone conduction become a trend in the premium earbuds space as mid-range pairs start inching closer on the audio quality front.
The results are super impressive. While shopping at a store with music playing in the background, my dad on the line couldn't tell I was wearing a mask. Normally, my voice would sound muffled with a mask on. It's a very impressive system Jabra has cooked up here. Cell networks always impose some level of compression, so you're never going to sound like you're in the room, but at least take comfort knowing you'll be the freshest voice on the conference call with the Elite 7 Pro.
That's why I think, despite the many issues I have with these Jabra earbuds, they deserve the "Pro" branding. People who are tired of low-quality mics on laptops and other wireless earbuds for video calling will appreciate the Elite 7 Pro the most. But $200 is a lot to pay for buds that you'll only use for calls. You may not like how your AirPods Pro or Galaxy Buds 2 perform in your daily conference calls but at least they kick out a terrific audio experience when the workday is done.
Weird fit
A big reason I can't recommend the Elite 7 Pro to everyone is comfort, or a lack thereof. Instead of an ear tip that nestles in the opening of your canal, the Elite 7 Pro tip needs to sit fully inside your ear canal. This helps create a seal but it just felt awful in my ears over prolonged listening sessions. Switching between the three sets of included ear tips didn't help either; the medium and large tips were the only ones to fit my ears and neither were able to make a seal that was also cozy. The small ear tips were the most comfortable but I had to insert the stem deep in my ear to fit them.
While I didn't have a chance to test the Elite 7 Active with its "ShakeGrip" material, the idea of something keeping this shape locked into my ears sounds like a nightmare. Every time I took the Elite 7 Pro out of my ears I could practically feel them gasping in relief. I much prefer the AirPods and AirPod Pro form factor that keeps less of the earbud inside your ear for the sake of better comfort.
This isn't to say that the Elite 7 Pro won't fit anyone, just that Jabra's design choices may be for too small a section of the population. I had a much better time with the shape of the cheaper Elite 4 Active, for instance.
Fixed sound
ANC was more effective for me after installing the newest firmware. In the original version of this review, I hardly found ANC effective, but now it's incredibly impressive. They pass the bathroom fan test with flying colors and should be more than capable on an airplane or train commute.
My only gripe is those ANC profiles in the app being unlabeled. While the inclusion of so many hearing profiles is terrific, some kind of information to clue users into which profiles to try first would have gone a long way to resolve confusion in setup.
Audio performance however is a night and day improvement. The Elite 7 Pro sound like completely different earbuds now after the November update. This is by far the most dramatic change I've ever seen or heard of in a consumer audio product. While I wish this was never an issue to begin with, I applaud Jabra for delivering the audio quality customers should expect for this price range.
The Elite 7 Pro sound like completely different earbuds now after the November update.
To start, the stereo effect issues I had are completely resolved. Songs are mixed right and effects are right where they should be. The Elite 7 Pro sound pretty good on all presets, with some outshining.
The default "Neutral" preset sees the greatest enhancements from this firmware update. While Jabra is still making fairly boring choices here, the improved audio processing on the Elite 7 Pro over the Elite 3 and 4 is finally able to shine through here. Dynamic range is the big standout, now broad enough that I can see people being happy just leaving the Elite 7 Pro on default. Drums and bass have the oomph you want to see and nothing gets too drowned out.
I still think Jabra's "Smooth" present in the Jabra Sound+ app should be the default across the lineup, as it's the preset that gave me the most fun and enjoyment across genres thanks to a slight boost in the mid-bass, adding an overall warmth to your music. That gripe aside, I really have no complaints about audio here anymore. These earbuds sound great and should be evaluated at the top of the pack in that regard.
Mixed bag
The Elite 7 Pro are now one of my top all-around earbuds in the categories of sound quality and ANC performance. Best-in-class call quality is really just a cherry on top and makes them one of the most complete packages in the wireless earbuds space.
However, their comfort just isn't right for me, and I fear that may be the case for many who've tried them since release. They get so much else right, though, that I do think anyone shopping in for wireless earbuds in the $200 price range should give them a shot just to see. Return policies exist for a reason. If they fit you right, you're going to be very satisfied with your purchase.
Just make sure you update them.
Input may receive a portion of sales if you purchase a product through a link in this article. We only include products that have been independently selected by Input's editorial team.
This article was originally published on