Design
Louis Vuitton's pre-fall 2020 lookbook is a pulp horror dreamscape
Looking backwards to the sexy, bloody, beautiful, and bizarre with Jaden Smith, Sophie Turner, and the fonts you just can't quit.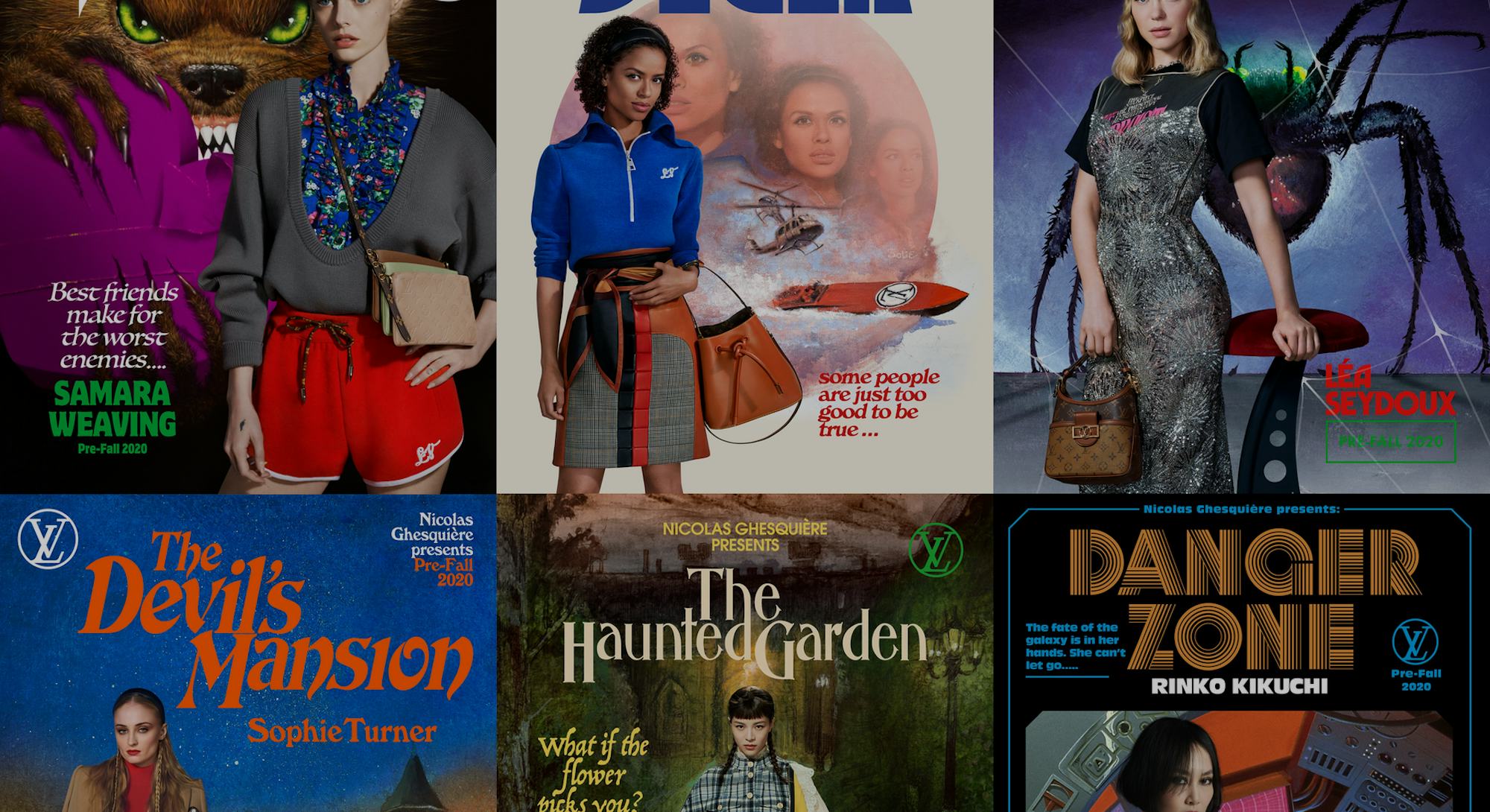 Louis Vuitton's pre-fall 2020 lookbook is an '80s-inspired paperback phantasmagoria, featuring a series of images crafted to look like the pulpy romance and slasher fiction of yesteryear.
The campaign is the work of company creative director Nicholas Ghesquière, and features a star studded cast that includes Emma Roberts, Chloe Grace Moretz, Jaden Smith, Léa Seydoux, and many, many more. The covers show off the collection while creating micro-fictional tomes, including The Night Chaser, Lost Planet, The Devil's Mansion, and the seemingly modern The Escape Room. The art is loaded with saturated early 80s tones and classic typefaces like the (now somewhat overused) ITC Serif Gothic and Bookman. Unsurprisingly, the actual pieces in the collection evoke similar 1980s nostalgia.
Horror vibes — According to Ghesquière, the inspiration for the images stem from the company's licensing of the art from William Peter Blatty's The Exorcist for a piece in the collection (a t-shirt worn by Seydoux on the "cover" of Arachno Mania). Ghesquière told Vogue that, "It's such a great symbol for me to use a fiction and incorporate it into an outfit. I thought, what's the reverse? To use the fiction as the illustration of the fashion. It's a kind of a mirror effect in this action of representing them all in these different characters."