Again
Tesla increases car prices again... again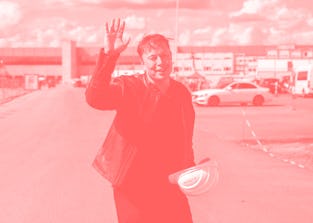 How much Tesla has increased Models 3 and Y prices by.
picture alliance/picture alliance/Getty Images
Earlier this month, Tesla quietly increased the prices of its Models 3 and Y by between $1,000 and $2,000 each, depending on which version a customer wanted. Although this was the first time to see price tags rise for the EVs since July, the company had previously been pumping the cost for individual models roughly every two weeks for the first six months of 2021. Last week, it turns out Musk tacked on another $2,000 to those same models. Knowing all this, we'll give you three guesses as to what happened over the weekend...
Yep. As Electrek reports, prices for the Tesla Model S and Model X have both leapt a hefty $5,000 "as demand is pushing deliveries of new orders deep into next year." A Tesla Model S Long Range now starts at $94,990, with the Model X Long Range beginning at a $104,990. Plaid editions of the S and X will respectively set you back $129,990 and $119,990.
Very affordable. Much economy.
Those wait times are getting longer, too — Somewhat unsurprisingly, the length you'll be waiting for that $100K Tesla is extending even further down the line, as well. According to the carmaker's website, those of you in the market for a new Model X could be waiting upwards of an entire year to get behind the wheel of one. A quick trial customization of a Model X (6-seat Plaid, "Midnight Silver" color, cream interior, 22" inch rims... we ain't skimping here) has a current delivery estimate of July 2022 for the not-at-all offensive price of $135,490.