Input/Output Podcast
Travis Scott's meaningless collaborations / Black metal meets video games
On this music-themed episode, we talk about a beloved hip-hop star and a vexing heavy metal duo.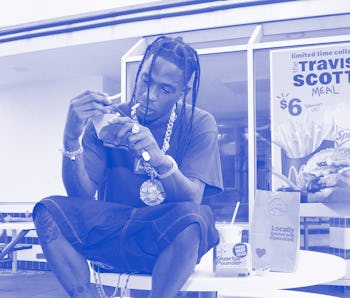 McDonald's
No one in hip-hop is better at leveraging their personal brand outside of music than Travis Scott, writes Input news writer Ian Servantes. But Scott's collaborations, most notably his recent high-profile deal with McDonald's, are devoid of meaning. Ian joins us to explain.
And later: The black metal duo Buzz Lightyear recently released a song called "you died," which features samples from the scene that appears when you get killed in the video game Dark Souls. The track is a mix of black metal and electronic music – and black metal purists hate it. Input news editor Cheyenne MacDonald stops by to discuss.
On this music-themed episode of Input/Output, we talk about a beloved hip-hop star and a vexing heavy metal duo.
Read the original Input stories here:
Where to find us:
All week long, our podcast Input/Output digs into the big ideas, fascinating personalities, and important stories from the pages of Input. You'll hear from the editors and writers behind the headlines, unpacking unseen context, sharing valuable insight, and giving voice to points of view that illuminate and enhance your understanding of a future that's just up ahead. We hope you enjoy listening as much as we enjoy making it.