Input/Output
The queen of useless machines / The magic of Tamagotchi On
On this episode, we've got two stories about whimsical technology out of Japan.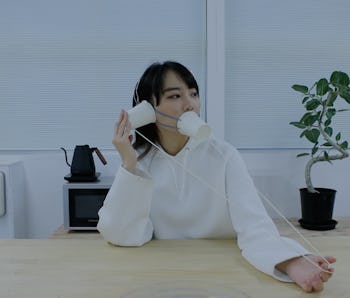 Marina Fujiwara
All week long, our podcast Input/Output digs into the big ideas, fascinating personalities, and important stories from the pages of Input. You'll hear from the editors and writers behind the headlines, unpacking unseen context, sharing valuable insight, and giving voice to points of view that illuminate and enhance your understanding of a future that's just up ahead. We hope you enjoy listening as much as we enjoy making it.
Episode 29: The queen of useless machines / The magic of Tamagotchi On
Marina Fujiwara is a 20-something Japanese artist best known for her useless inventions. Her seemingly pointless projects – like a contraption that attaches to the top of your laptop and slaps your face with a wad of money – interrogate our relationships with objects, the internet, and ourselves. Input news editor Craig Wilson joins us to discuss. And later: Tamagotchi On is an update on the '90s Japanese toy that requires you to take care of a virtual pet. It's also the perfect antidote to the daily hellscape of modern life. So says Input news editor Cheyenne MacDonald in a recent review of the pocket-size digital device. She joins us to talk about it.
Read the original Input stories here:
Where to find us: