Booze Bot
This startup is using AI to capture the perfect whiskey taste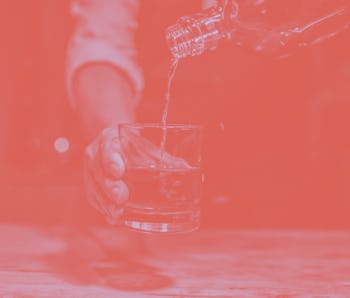 Shutterstock
Perhaps to my overall detriment, I enjoy a glass of scotch. It doesn't have to be the fancy stuff, either — as long is it isn't the literal and figurative bottom of the barrel, I'll probably find something to like in the liquor. Despite my, er, deep well of experience, though, I'm by no means an expert on the storied alcohol. Thankfully, it sounds like there could soon come a time when AI software could help steer me towards that mythological "perfect whiskey."
Harmonize, a start-up from the Max Planck Institute of Biochemistry in Martinsried, Germany, is aiming to combine mass spectrometry and artificial intelligence to better analyze all the intricacies of what makes a damn good scotch.
"The number and combination of molecules that dock onto the chemoreceptors in the mouth and nose and thus influence the sensation of taste are not exactly known; it is estimated to be several hundred thousand," explains a press release on the research. Using AI and molecular analysis, researchers hope to better quantify and understand what makes a "good" scotch.
Can't replace the human element — The idea came during a symposium in Scotland when two researchers were underwhelmed by a bottle of expensive scotch they purchased. Burned by the experience, they imagined a way to make more reliable measurements for distilleries and partnered with a German whiskey maker for testing.
Unlike a lot of other tech innovations in manufacturing, however, Harmonize isn't looking to make humans irrelevant in distilleries. Far from it, actually. "The goal here is not to replace human performance, but to provide industry with a tool to optimize taste, ensure quality or develop novel products," Harmonize's physicist and managing director, Christoph Wichmann said.
Look, as long as they're not killing jobs, then by all means, go right ahead with your whiskey optimization. Just be sure to send me a bottle... you know, to make sure you all are on the right track.