Culture
Amazon and SXSW will host a 10-day online film festival this month
SXSW 2020 was canceled over coronavirus, so its annual film festival will be hosted on Prime Video instead.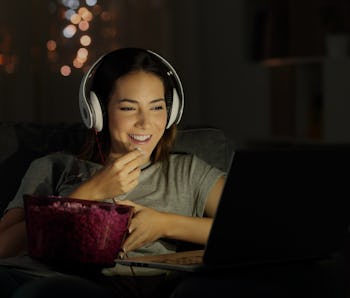 Shutterstock
SXSW 2020 was canceled due to COVID-19 (reluctantly), but the filmmakers' portion of the annual festival will live on. Organizers for SXSW announced today that they will be partnering with Amazon to host an online film festival slated to run for 10 days in late April. Anyone with an Amazon account in the U.S. will be able to tune in and watch the movies.
The announcement says that filmmakers from the original 2020 lineup will be given an invitation to present their movies online for 10 days. Their films will air exclusively on Prime Video during that time and, in exchange, filmmakers will receive an undisclosed screening fee.
Helping artists during COVID-19 — It's awesome that Amazon is stepping up to help creators at a time when any form of public gathering is paused for the indefinite future. Since the beginning of the coronavirus outbreak, artists have been turning to platforms like Patreon and OnlyFans as a means to generate some sort of income while their regular work declines or evaporates completely.
Some are finding it difficult to make the transition to creating content in this new environment, however, like porn stars who currently can't produce movies and instead have been trying cam shows to make up the difference. The skills necessary for success in one don't necessarily translate to the other, however.
What Amazon gets — By offering compensation, Amazon is giving filmmakers an incentive to participate in a digital festival that they probably won't be nearly as excited about as they would a real-life event. But what's also interesting to consider is Amazon could potentially roll successful films into exclusive deals for Prime Video. It's already a big name at other film festivals like Sundance where it regularly throws down tens of millions for the exclusive rights to distribute hot new movies.