Tech
Sonos mistakenly sends customers extra speakers, now wants them back
When you make an error, there is naturally no other option but to double down.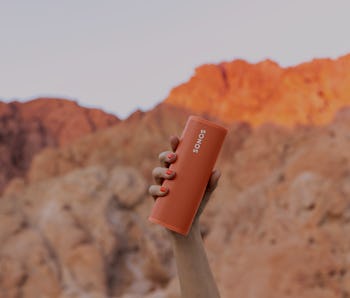 Sonos
A report from The Verge has illuminated a shipping mistake from Sonos that caused a number of customers to receive additional speakers beyond their original orders. Normally I'd say this situation sounds pretty fortuitous, but unfortunately the consumer electronics manufacturer has in some cases, charged these customers for the extra wares. Although, it should be noted that Sonos intends on refunding the affected parties within 10 business days.
Ruth Sleeter, the company's Chief Information Officer, sent out a message, which was posted in this Reddit thread, eliminating any possibility for an inconvenience gift. Customers were told they would be issued "prepaid return labels for any excess orders," so that they can ship the products back to the company.
Sonos also offered the services of a carrier pickup in the event that customers would not want to take the time out of their day to drop off the packages at a post office or UPS store.
IT oops — The cause of the problem was attributed to a recent systems update that "resulted in some orders being processed multiple times." One user told The Verge, that they were mistakenly charged more than $2,000 for seven Move speakers, despite only ordering one. For context, a single Move weighs about 6.6 pounds.
But it wasn't just Moves, as a number of other users noted in the aforementioned Reddit thread, they had excess Rays, Subs, and Arcs sent to their homes for seemingly no reason. Aside from explaining their situations, some users who weren't charged for Sonos's mistake, started debating the possibility of keeping the additional speakers.
"Score one for using PayPal I guess. I got 3 but only got charged for 1."
As pointed out by both The Verge and a couple commenters in the thread, the Federal Trade Commission (FTC) claims that "you never have to pay for things you get but didn't order." There seem to be a number of karma-fearing folk who caution against keeping the additional Sonos product, but we promise not to tell if you don't.