Tech
Razer's Kishi V2 controller turns your phone into a Steam Deck
The Kishi V2 features a solid, more secure bridge, but keeps most of the design elements from the first version.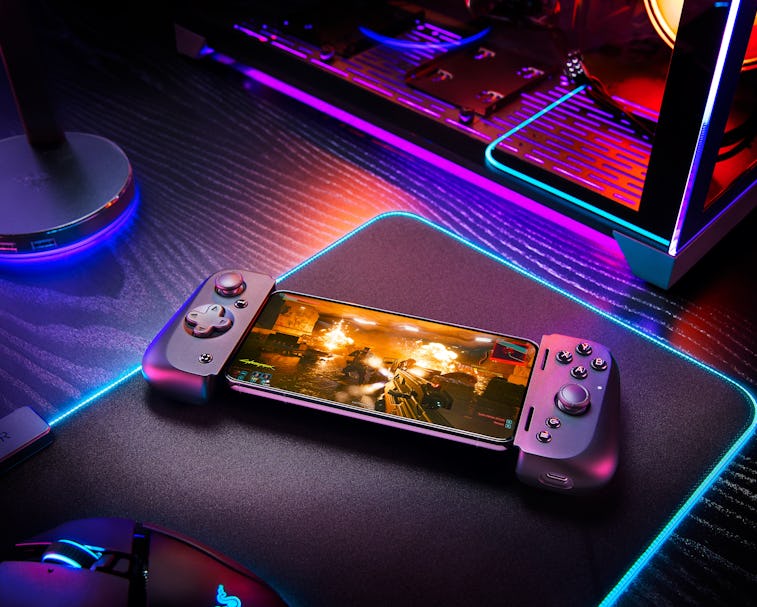 There's no sense in playing mobile games on a touchscreen when Razer offers far more refined solutions like the Kishi V2 mobile gaming controller — its follow up to its popular Kishi controller.
It looks like Razer didn't reinvent the mobile controller much with its Kishi V2, which is a good thing since the first one was such a hit. The company just updated the ergonomics of the controller and redesigned the bridge that holds your smartphone in place to be more secure and widely compatible.
You can use the Kishi V2 for mobile titles like Genshin Impact or Brawl Stars, or you can even turn your smartphone into a full-fledged mobile gaming device. If you pair the Kishi V2 with a cloud gaming service like Nvidia GeForce Now, Google Stadia, or Xbox Game Pass, you basically have a device that's comparable to a Nintendo Switch or Steam Deck.
Solid design — Instead of the stretchable support band that completely retracts like we saw with the first Kishi, Razer went for a more solid bridge design this time around. The bridge still offers a stable connection since it connects through USB-C, but it's much easier to insert and remove your smartphone and can fit a ton of different smartphones with its flexible design.
Razer said the Kishi V2 can even fit some phones in their cases and that you can remove the rubber cushion to fit larger devices. Kishi V2 also keeps its pass-through charging port design so you can game on your smartphone for as long as you want.
Razer upgraded the Kishi V2 with the same inputs and tactile microswitch controls from its Wolverine V2 console controllers. The Kishi V2 retains the same layout from its predecessor, but includes a couple more buttons. There's a new "Share" button that can quickly screenshot or clip a video to make sharing easier, a new "Razer Nexus" button that opens up the hub app, and a couple of programmable multifunction buttons.
Highly compatible — Razer said the Kishi V2 is compatible with a bunch of Android devices, but will also work with the upcoming Samsung and Google Pixel phones that are expected to release later this year.
Luckily, Razer is keeping the Kishi V2's price point the same as the first version at $100. Razer said the Android version of its latest mobile gaming controller is out now, but the iPhone version will be coming in the fall.