Tech
This immortal smartphone lets you doomscroll for months on a single charge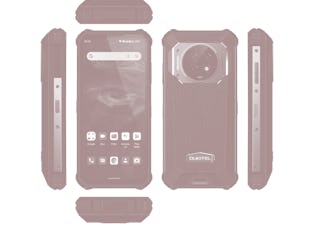 The battery capacity of the Oukitel WP19.
This is the smartphone for those of us with chronically low battery levels. The Oukitel WP19's massive 21,000mAh battery gives it a whopping 2,252 hours of standby time, or around 93 days. This is miles beyond any smartphone on the market currently, including the iPhone 13 Pro Max's 4,352mAh battery and the Samsung Galaxy S22 Ultra's 5,000mAh battery.
It's fair to wonder why you would ever need that much battery capacity. But, the Oukitel WP19 is definitely geared towards more rugged and outdoorsy conditions. Consider the cases where you don't have access to a charger for a while, like on long outdoor expeditions or weekend camping trips.
Oukitel clearly focused on providing max battery capacity levels, because the design of the WP19 is severely lacking. Without even holding it, the WP19 looks like an absolute chonker of a smartphone with that built-in case style.
Remarkable uptime — According to Oukitel, the large capacity battery gives you 36 hours of video playback, 123 hours of listening to music, or 122 hours of phone call time. When you do eventually drain the battery, the WP19 supports 27W fast charging and takes around four hours to fully charge.
As for the specs beyond battery life, Oukitel put a MTK Helios G95 processor, 8GB of RAM and 256GB of storage into the WP19. The rugged smartphone has a 6.78-inch display with a 2,400 x 1,080 resolution and 90Hz refresh rate. There's also a mishmash of cameras on back of the WP19, including a 64-megapixel main camera from Samsung, a 20-megapixel night camera from Sony, a two-megapixel macro camera, and an infrared night-version camera. The WP19 also has a IP68 rating so it's dust-proof and can be used underwater for up to 1.5 meters.
Doomscroll forever — It's not Outkitel's first time making a smartphone, in fact, there's actually a few predecessors to the WP19 and other smartphones and tablets in Oukitel's product offerings. The company even makes power stations, which is very on-theme with the WP19. The WP19 is currently listed on AliExpress for $600. It's certainly no iPhone or Samsung, but maybe there's a market for smartphones with exceptionally long battery life.