Tech
Leica's ultra-rare titanium film camera will cost almost as much as a new car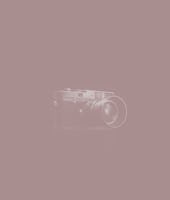 How much the Leica M-A Titan costs.
The Leica M-A Titan may cost almost as much as a brand new Kia, but at least it's built to last. Leica just dropped its M-A Titan, which continues its tradition of re-skinning its classic cameras with more durable titanium elements.
The titanium tradition first started in 2001 when Leica released the M6 TTL Titanium. Now, the M-A Titan is the sixth time Leica has incorporated titanium into its cameras as part of very limited edition runs. It's no different with the M-A Titan since it's limited to 250 units worldwide.
The titanium does give the M-A a much more refined look, but we're not really sure it's worth triple the price compared to the base Leica M-A model's pricing, even considering its limited nature. This may be more of a collector's item than anything, but if you're still looking for a unique Leica that's more affordable, the company has used other types of durable materials for its cameras.
Purest photography — Leica is pairing the M-A Titan with its APO-Summicron-M 50 f/2 ASPH lens, which also was built with titanium elements. Leica milled components for both the camera and lens out of solid titanium. According to Leica, the titanium offers better tensile strength, lower weight, and corrosion resistance. Leica also said that the titanium elements are 45 percent lighter and 25 percent harder than the brass it usually uses.
Unlike the recent M11 from Leica, the M-A Titan is a purely mechanical 35mm film camera with no monitor, exposure meter, or battery. There's no power or data connections here and even Leica said the M-A Titan is "a return to photography in its purest form."
Extremely limited quantities — Even if you had $20,000 to throw away on the Leica M-A Titan, you're going to have to be very quick since they're already available to order. Don't forget there's only 250 units being made.
If you do snag one for yourself, your efforts will be rewarded with engraved serial numbers on both the camera and the lens. The Leica M-A Titan is only going to be available through Leica stores and the Leica Online Store.