Tech
Facebook is testing encrypted audio and video calls on Messenger
It is part of the app's "Secret Conversations" feature.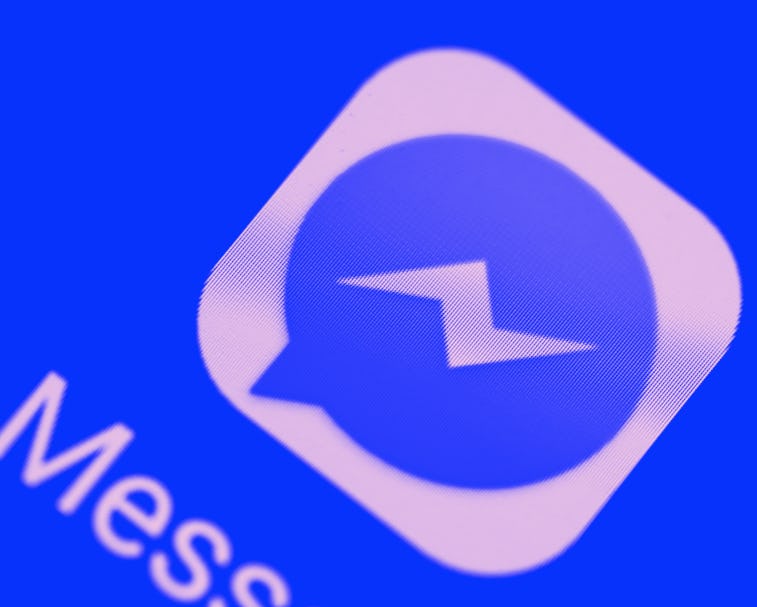 SOPA Images/LightRocket/Getty Images
Encryption on Facebook Messenger could soon expand to include audio and video calls. Facebook does offer "Secret Conversations" to users, but the feature is limited to encrypt only text messages rather than all forms of communications. But that might be changing soon, as it appears the Facebook is testing additional functionality that will encrypt both audio and video calls on Messenger, according to software engineer Jane Manchun Wong.
Clues in the code — Wong discovered Facebook's plan during a teardown and shared a screenshot on Twitter. The find suggests the Facebook Messenger app will display icons to enter into encrypted calls during a Secret Conversation between users.
Facebook labels these as "encrypted end-to-end across all your active mobile devices," meaning anyone at Facebook or on the outside should be unable to look at text messages or audio and video calls. At least, that's the intended purpose of Secret Conversations.
Secret Conversations arrived in 2016 after Facebook decided it should shield users from the rest of the world if they choose to go dark. Law enforcement disagrees, though, as it complicates domestic security and legal matters.
Encryption everywhere — The long-term goal is to encrypt all private interactions on Facebook, Instagram, and WhatsApp. It's already possible on the Facebook Messenger and WhatsApp apps to a degree, but Facebook wants to do more and extend the feature set to Instagram as well.