Tech
Ayn's Loki Mini is one of the cheapest handheld PCs yet
Ayn's entry-level version, the Loki Mini, comes in at $239, making it a cheaper option to the Steam Deck and even Nintendo's Switch Lite.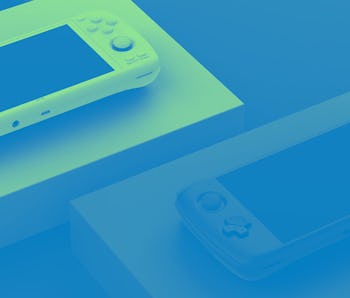 The competition for the Steam Deck is getting very real. Ayn, which has previously released a crowd-funded handheld called the Odin, announced its latest offering: the Loki, which comes in several versions, the cheapest of which starts at $239. That price makes it one of the cheapest handheld gaming PCs yet.
With Steam Decks still trickling out after a slow preorder process, Ayn and other companies have stepped in to entice some less-than-patient customers. Ayaneo is already working on its slimmer-profile OLED alternative called the Ayaneo Air and OneXPlayer is pushing an even more powerful device. But, Ayn Loki is targeting those who don't want to spend so much on a handheld and put an emphasis on portability.
Many variations — The Ayn Loki comes in four different versions, the Loki Mini, the Loki Mini Pro, the Loki, and the Loki Max, with even more options regarding internals. All of them will be built with a six-inch IPS LCD display that has a 1,920 x 1,080 resolution, a USB-C port, and a 3.5mm audio jack.
The difference between all the versions will be what's inside. Ayn's entry-level model, the Loki Mini, will come in both Intel and AMD versions. The Loki Mini will have 8GB RAM, 128GB of NVMe SSD, and a 26.5Wh battery, with the only differences being if you want Intel or AMD's processor and GPU.
The Loki Mini Pro also comes in Intel and AMD versions, but has improved processors, GPUs, and 40.5Wh batteries. The Loki base model only comes with AMD chips, but has three storage options at 128GB, 256GB, or 512GB.
Ayn's most powerful device, the Loki Max, will have an AMD Zen 3+ 6800U processor, AMD's RDNA2 Radeon 680M, 16GB of LPDDR5 RAM, 512GB M.2 SSD, and a 46.2Wh battery. Of course, Ayn didn't forget the RGB lighting since all the Loki models have RGB lighting under the joysticks, as well as on the sides and back.
All the Ayn Loki variants come in black or white options.Ayn
More preordering? — All the Loki variations are up for preorder now on Ayn's website. The Loki Mini starts at $239, while the Loki Max starts at $775, with all the other versions and their price tags scattered in between. It looks like the reservations are for the fourth quarter of this year, but we're not sure when exactly Ayn is planning to ship these out.
The company is actually still working on shipping out its Ayn Odin devices, which are basically Android handhelds. It's a bit of a bummer since you might just be able to get your hands on a Steam Deck by the time Ayn starts shipping out its Lokis. But then again, a little competition doesn't hurt.