Style
Meet Mina Le, the YouTuber making fashion history more accessible
What do 2010s Tumblr and Shakespeare have in common? Mina Le will tell you.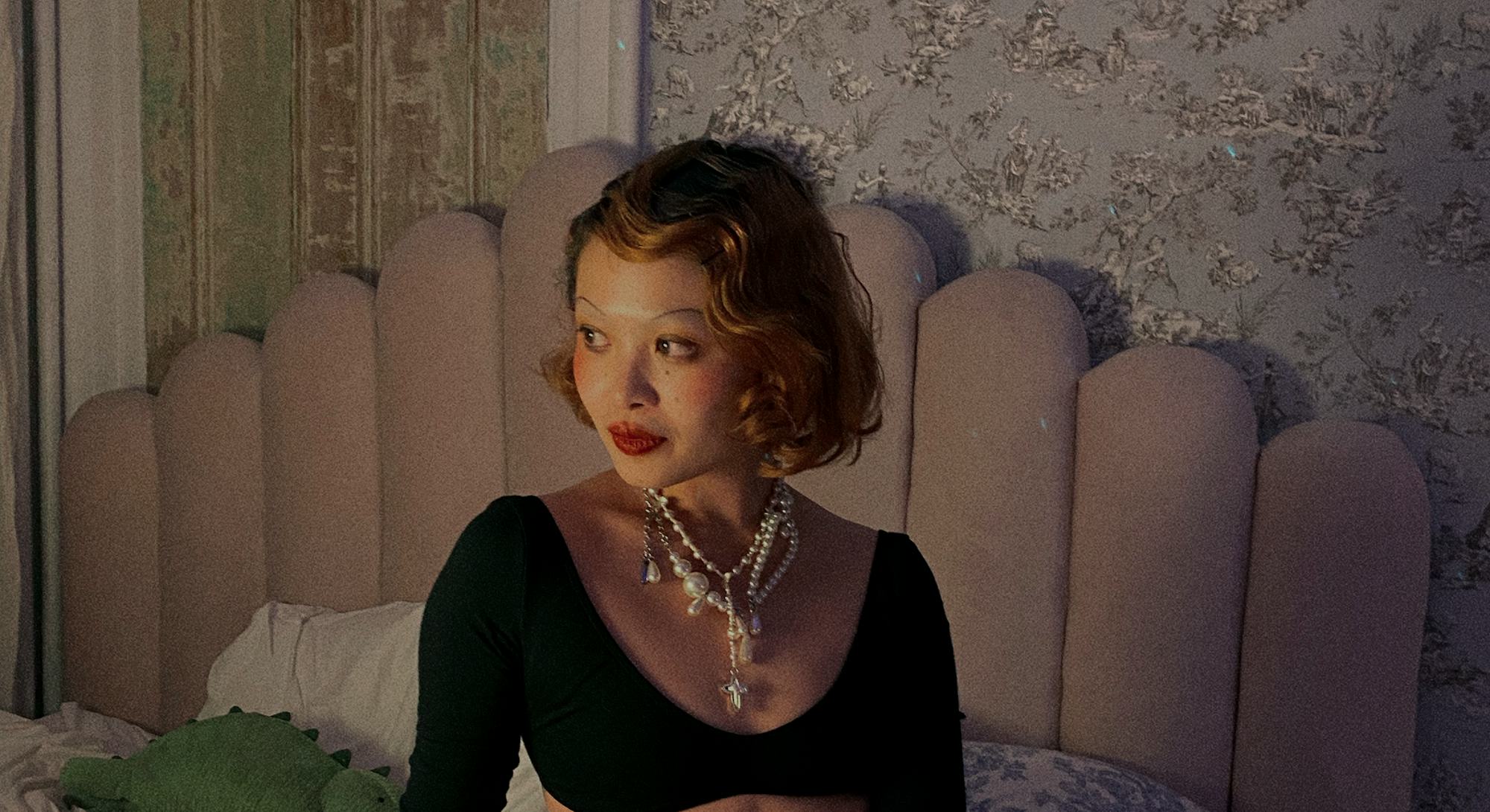 Courtesy of Mina Le
"Hello, my beautiful doves!"
YouTuber Mina Le uses that charming greeting to begin many of the videos on her eponymous channel. In the two years since she started posting on the platform, Le has made a name for herself by gently and self-assuredly weaving fashion history, entertainment, and culture into 20-minute-long video essays. Her subscriber count is on the brink of one million, and her most popular video on the cult of fast fashion giant Shein currently has 2.9 million views.
The 25-year-old started her channel while unemployed during the beginning months of the pandemic. In May 2020, Le posted her first video, titled "Why Atonement (2007) Should Have Won An Oscar For Costume Design." Like a lot of her early content, the video focused exclusively on costume analysis, breaking down how intricate details of period dress conveyed character arcs. Eventually, Le widened her scope to cover cultural trends such as the "ugly duckling transformation" and the recent popularity of scammer narratives, enabling her to create a wider lane as a creator and find her niche in the process.
"I realized one of the reasons why I love fashion and fashion history so much is because of the cultural themes that are tied in with it," Le tells Input. "I try not to limit myself with my channel because I know it's really easy to burn out as a content creator. I only want to make a video if I feel inspired. I definitely felt at some point I was just trying to look for fashion topics to write scripts on when I wasn't really compelled to do it."
Le's love of history ties together her breadth of content. She manages to pinpoint historical parallels to idiosyncratic cultural phenomena that may seem unique to the 21st century. One video about TikTok rehashing the 2010s Tumblr girl aesthetic tied social media's adoration of tragic women to Aristotle and Edgar Allen Poe. Another about the increasingly popular "old money aesthetic" looked back at the Kennedys and the fashion of early collegiates in the Seven Sisters, a group of elite, historically women's colleges that includes Vassar and Barnard. Fashion history acts as a powerful lens connecting two seemingly distinct time periods. Le's videos are often at their best when they harness this power and read between the lines of cyclical trends, such as corsets, that seem to always reappear as reinvented versions of their former selves.
If clothes are a form of communication, fluency in the language of fashion equates to historical knowledge, transforming a mere garment into a nexus of culture and politics. For those interested in costume design or who just want to geek out, Le says understanding the context of garments is essential and compares it to Picasso's ability to paint hyper-realistically before creating his Cubist masterpieces.
"You can throw caution to the wind and maybe people who aren't so interested in fashion wouldn't understand anything and be fine with that," Le says. "But I think if you really want to do a good job styling and costuming, it serves you to know the fundamentals before getting into experimentation."
"I take the position that academia is inherently elitist and that you can get a good amount of information yourself by going to the public library and doing research."
Le quite literally wears her love of fashion history on her sleeve, as her style has become a trademark of sorts. Although Le says she takes inspiration from all decades, her appearance regularly references the early 20th century. In many of her videos, soft, cylindrical curls frame her face in a chin-length bob, accentuated with cherry red lips and thin, penciled-in brows reminiscent of silver screen sirens Marlene Dietrich and Anna Mae Wong. A quick look at Le's wardrobe shows her playful side, including an 1890s blouse she paired with Tony Lama cowboy boots or a Grecian vintage Gaultier dress accessorized with a harness. Le imbues her clothes with the formative and self-expressive power of costumes, offering a light-hearted means to communicate her daily headspace — whether that means dipping into 1960s mod dresses or the raucous glamor of the 1920s.
As a kid, Le's mother inspired her respect for the craft and history of fashion. Her mother kept a closet packed with clothes, some of which she'd had for 15 years. Le has fond memories of playing dress-up with her mother's clothes and occasionally staining them, much to her mother's chagrin. She even mimicked her mother's habit of creating fashion mood boards with a bulletin board and magazine clippings. What seems to have stuck with Le the most is the notion of fashion as a space for joy and also deep reverence. This spark propelled Le through an unsatisfying fashion internship and into a world of self-taught fashion history expertise.
Each of Le's videos is meticulously crafted as opposed to ad-libbed. Prior to filming, Le writes herself a detailed script and, for research, makes good use of her New York Public Library membership and lifetime love of reading. Her mastery over the materials is obvious, so much so that CR Fashion Book heralded her as a bonafide "fashion historian." Although Le may not have a formal academic pedigree in fashion history, her ability to break down complex concepts in an accessible way makes her a standout. Intercutting her analysis with memes and cheeky sound effects, Le makes her videos substantive without being too self-serious. As the YouTuber Broey Deschanel, real first name Maia, tells Input, Le conveys a "personal and relaxed tone in her videos." She adds, "I've learned a lot about fashion and fashion history through her videos, but it never feels like you're watching a lecture."
For Le, the gap between credentialed fashion historians and herself isn't a matter of substance so much as gatekeeping. While she acknowledges the distinction between herself and her friends with a PhD in fashion history, she promotes a populist vision of scholarly authority. "I take the position that academia is inherently elitist and that you can get a good amount of information yourself by going to the public library and doing research," Le says. "Just because you don't have the money to pursue a degree doesn't mean you're not as competent as someone in the field."
Le falls into the ambiguous category of Zillennials, who are either the youngest millennials or the oldest Zoomers, depending on who you ask. The balance is reflected in Le's popularity with the 18- to 30-year-old demographic. Her younger fans, in particular, are coming of age in a fashion landscape redefined by online shopping, climate change, and an insatiable public discourse spurred by social media. Le reckons that one draw to her channel is a sense of opinion seldom found in fashion analysis from establishment media.
The hunger for objective opinions is indicative of a shifting power dynamic in fashion. In old Vogue issues, Le recalls seeing harsher reviews of fashion shows. Now, she suggests, magazines are beholden to brands for access. With spon-con helping to keep many magazines afloat, it's hard to disagree.
Le aspires to deliver discerning but kind commentary that can't be categorized into extremes of effusive advertising or mean-spirited takedowns à la Joan Rivers' Fashion Police. "I really hope for more freedom in terms of being able to talk about things in a critical way that's not viewed as just being a hater," Le says.
Asked about her future plans, Le sees an open field of options. She mentions flirting with the idea of starting a podcast as a way to create even more in-depth, longform content. With a laugh, Le also says she'd be open to a Netflix deal in the future. But with her YouTube channel still only two years old, the platform is still at the heart of what Le does, and fan reactions show it. One commenter praised Le's "dedication to the subject matter" in her videos. Another raved about the range of her recent content, where "every topic is unexpected, yet just as immersive and interesting as the last."
"I'm open to everything," Le concludes with her characteristic breeziness. It's the same ease that has unlocked not only her niche as a creator but the dedication of a growing following, always waiting on the edge of its seat to see what her exquisite mind will come up with next.
🎭 AAPI Heritage Month: Spotlighting Asian American Pacific Islander creators and voices who are using their craft to inspire and elevate the AAPI community.
Watch: Extreme Reviews