Style
Margiela made a high fashion, bootleg Air Jordan 4 sneaker
The real thing is so much more appealing.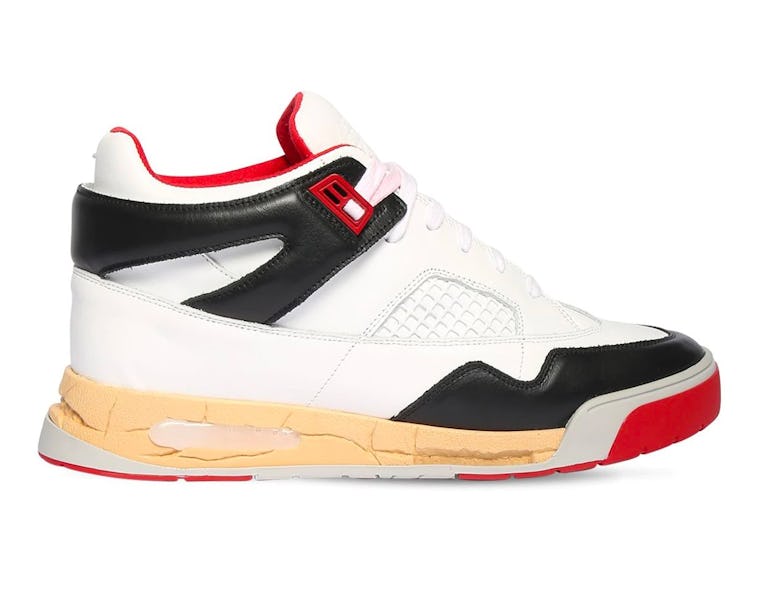 Luxury brands taking inspiration from Air Jordans is nothing new, but it isn't usually this ugly.
Maison Margiela has unveiled the 35mm Deadstock Leather Mid-High, a sneaker with a name just as unwieldy as its profile. It takes clear design cues from the Air Jordan 4, adding an exceptionally large heel counter and a midsole that's intentionally cracked.
While Margiela has made intentionally dirty shoes before, along with a host of other brands like Vetements, these look like a pair that's been sitting on ice for 30 years and naturally worn down. If it were on a better sneaker it might just work, but here it just adds to the sense of Just because you can doesn't mean you should.
$990 for some fakes — Margiela has priced its faux Air Jordan 4 at $990, no doubt because of premium calfskin leather. But no material could make the sneakers worth nearly $1,000 when you can get the real thing for much cheaper (and in much better shape).
While the Air Jordan 4 is one of the most popular models in the line, you can still pick up a pair of the beloved "Bred" color variant for around $400 on the resale market. This still isn't exactly cheap, but you can still get one to rock and one to stock for the same price as the Margielas. It goes to show that making something luxury doesn't necessarily mean it'll be any better.
Who's done it better? — Rick Owens, for starters. His Nike Dunk-inspired Geostack sneakers were described in his own words as "monster trucks on my feet" and have become one of his most endearing designs. They're also somewhat rare because he eventually switched up the design to make them look less like Nike, Puma, and Adidas wrapped up into one sneaker.
Virgil Abloh has also taken inspiration from the Air Jordan 3 on some of his Louis Vuitton Trainer Sneakers, which feature a similar midsole and outsole. They've sold out in a host of color treatments, showing that the Jordan riff can indeed my done right.
Margiela tho? Oof.