Style
The International Anti-Fur Coalition embraces pelts for NFTs only
There doesn't need to be any fur guilt in the metaverse.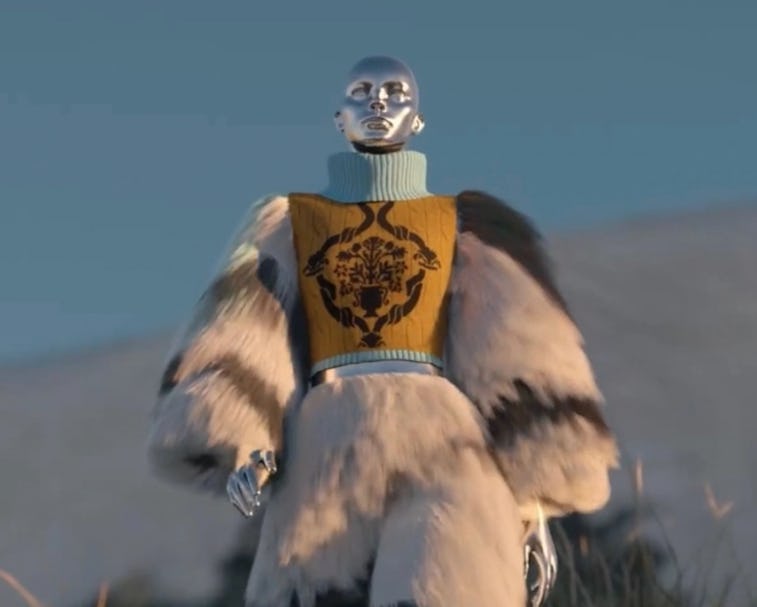 Unfur
The International Anti-Fur Coalition (IAFC) is using fur as the standout material for its next collection. Consisting of five elegantly plush outfits, the pieces are designed with different mixes of luxe, multi-colored pelts. But don't fret, the collection is completely digital and will only exist in the metaverse.
Love animals, don't wear them — In partnership with Mobiquity, a full-service digital agency, and students from the University of Westminster Fashion Institute, the Unfur Fashion Collection is a virtual capsule digitized as NFTs. Each fit — named The Fur de Lis, Untouched, The Iconoclast, Sheltered, and Mundane — features an avant-garde style with influences pulled from throughout Eastern Europe.
According to the IAFC, more than 100 million animals are bred and killed per year to supply the fashion industry. When making the collection suitable for the digital space, Paul Van Raak, Creative & Brand Design Director at Mobiquity, noted that the biggest challenge was mimicking and reproducing the real-life material's weight, texture, and motion on its virtual models.
Pushing its initiative even further, IAFC also addresses the sustainability issues of NFTs and the high levels of energy consumption it takes to keep the market running. To combat it, the collection will be hosted on Flow, a sustainable blockchain service that uses just 0.18 gigawatt-hours of energy. Not only does the platform allow for a developer-friendly environment, but it also uses less energy than a single Google search.
A hair-raising issue — The use of unsustainable and unethical materials is one of the biggest obstacles in fashion. But thanks to a more conscious generation, the industry is learning to adapt and ditch harmful materials like plastics and microfibers. Alternative plant-based leathers made from pineapples and mushrooms are cruelty-free alternatives to animal leathers, and you can evidently make a diamond from just about anything these days.
Other companies have shifted their IRL collections away from animal consumption, too. Gucci and Balenciaga banned furs in 2021, and Canada Goose promised to stop using real fur by this year. Although creepy PETA campaigns and the digitized fur collections do raise awareness, animal rights activists have their work cut out for them in making the fashion sphere a more animal-friendly place.
Each of the five pieces from the Unfur collection has been minted as an NFT and will be auctioned via Rarible, a non-fungible token marketplace, through July 26. Proceeds from the sales will go toward IAFC's efforts in the fight against fur.