Style
Kid Cudi's daughter inspired his first original Adidas sneaker
The Vadawam 326 bridges the past and future.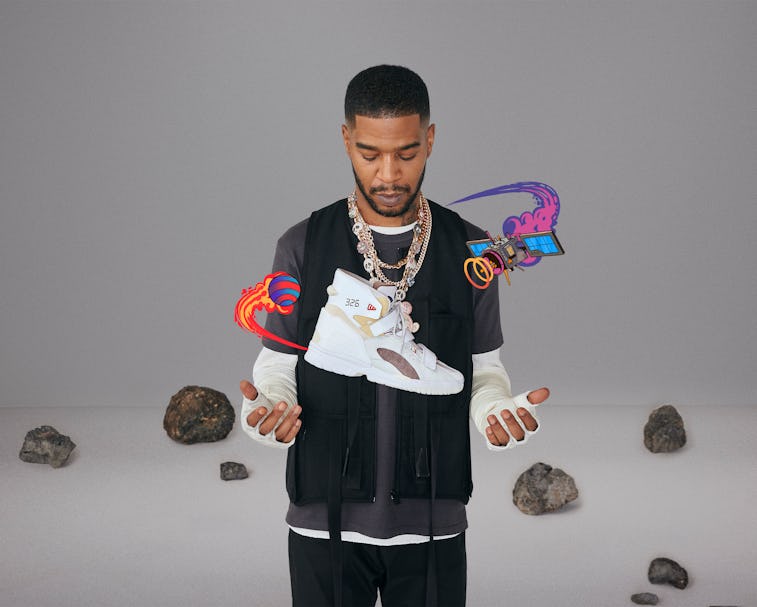 Kid Cudi kicked off his partnership with Adidas by lending his name to the revival of the Artillery Hi, also known as the sneakers from Bill & Ted. Now he's getting his own silhouette, one fit for the Man on the Moon.
The Vadawam 326, named after Cudi's daughter Vada, takes visual cues from the Artillery Hi as well as inspiration from sci-fi flicks and NASA. The result is what looks like '90s basketball kicks repurposed as moon boots.
They're a tad corny, but any criticism has to acknowledge that they're perfectly on brand for Cudi and his love of space. If you had to imagine what a Kid Cudi sneaker would look like 12 years ago when he first released A Kid Named Cudi, you'd end up with something quite similar. The question is if they'll look as good on anyone else as they do on Cudi.
The construction — A mid-cut sneaker, the Vadawam 326 features a smooth leather upper with straps over the rope lacing and detailing in suede and mesh. Inside the midsole is a torsion bar to give the sneaker more stability. "326," a reference to Vada's March 26 birthday, is stitched onto the medial side of the shoe's collar. The positioning was chosen because Cudi has a tattoo for his daughter on the left side of his neck, but the idea only really makes sense on the left sneaker. On the heel is Cudi's Adidas logo, which sees an asteroid obliterating a human head.
Kid Cudi's new kicks will launch in two color schemes: White, Ecru Tint, and Easy Yellow and Black, Grey, and Solar Pink. The former works much better than the latter, which looks like it couldn't choose what color sneaker it wanted to be. That said, the pink embroidery is quite nice — it would just look better if the shoe stuck with being predominantly black or grey.
Lifting off next week — Adidas will release both versions of the Vadawam 326 on December 17 through its website and the Confirmed app, with the white and yellow one also being available through Footlocker. Pricing is set a $180, which seems a bit high for what is ultimately a mid-tier collaboration.
The good news is that the Artillery Hi is still widely available nearly a month after its release, and the Vadawam 326 probably won't fly either. Kid Cudi fans should have no problem getting their hands on the shoe, which is how it should be.