Reviews
As a longtime Nikon user, Sony won me over with the a7 IV
Sony's entry-level full-frame mirrorless camera is a beast in every sense with its 33-megapixel image sensor, 4K60p video recording, and ergonomic design.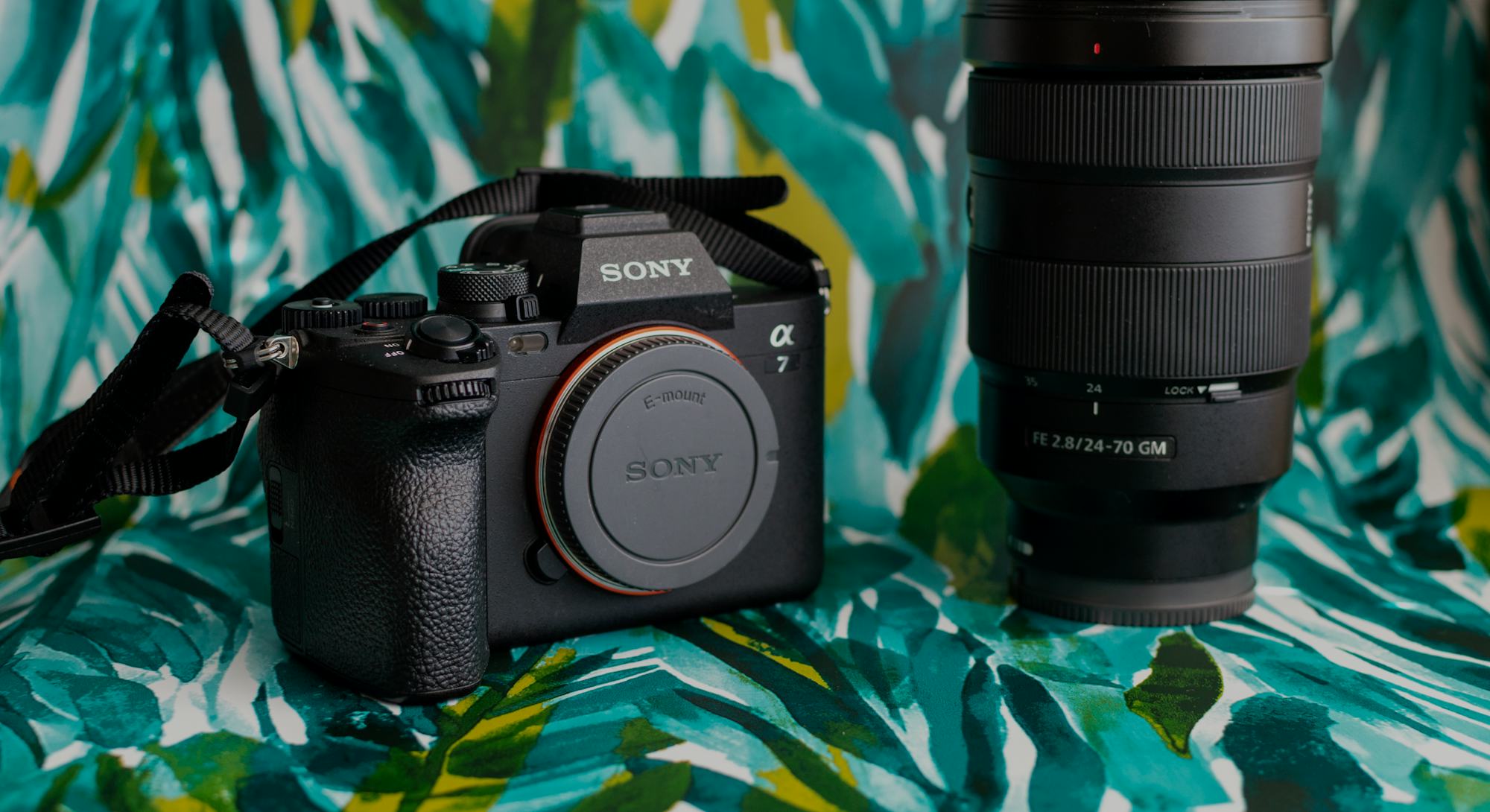 Jackson Chen / Input
When Sony released the a7 IV in December, it had huge shoes to fill following the lasting success of its a7 III. The predecessor came out more than four years ago in spring 2018, but still holds its place as one of the best entry-level full-frame cameras that can shoot photos as well as it can capture video.
With some crucial tweaks and quality-of-life improvements, Sony has made the a7 IV a worthy heir for the title of best hybrid camera out there.
Over the years, Sony carved out a name for itself as one of the best mirrorless camera companies; it sold the most mirrorless cameras in 2021 according to NPD Group. Sony doesn't match the industry legacy of Canon, Nikon, or Fujifilm, but it has played a huge role in popularizing mirrorless cameras through its Alpha lineup.
There's an Alpha camera for every type of creative, but the a7 series is meant to do it all. The a7 IV and its jack-of-all-trades build is no match for the 61-megapixel photos of the a7R IV and is outclassed by the 4K120p video recording capabilities of the a7S III. But, it still fills an important role as the happy medium between the two more specialized cameras.
Input may receive a portion of sales if you purchase a product through a link in this article. We only include products that have been independently selected by Input's editorial team.
Peak feel
Coming from Nikon, I figured there'd be a serious adjustment period switching to a Sony system. But it really only took about two sessions playing around with the a7 IV to have the buttons and overall design feel right at home. Sony threw in four customizable buttons, a customizable wheel, and the ability to remap both the AF ON and AEL buttons, but I didn't feel like I had to change much to get used to the setup. When you do have to adjust settings, the menu system is very organized with its categories, making it easy to navigate even though there are a ton of settings.
The a7 IV's grip is really secure and comfy in my smaller hands and all the buttons feel like they're in the right spot, especially the record button that's been moved to near the shutter button. The joystick and wheel buttons are particularly tactile and let me rapidly scroll through my burst shots when reviewing or adjusting the manual focus point.
Little things to love
The fully articulating display is one of the biggest improvements on the a7 IV. It's more versatile than the weird pop-out screen on the a7 III and can rotate 180 degrees to face you for easier vlogging or selfie-taking. For really tight shots that are low to the ground, you can pop out the screen around 45 degrees instead of having to bend around awkwardly to see what your shot looks like.
The OLED viewfinder is equally as fantastic. It's so large and bright that it feels like what you see is pretty much the shot you're gonna get when you click the shutter.
Sony also designed a new sub-dial just below the mode dial that switches quickly from photo, video and S&Q modes (short for slow and quick modes that let you record timelapses or slow motion videos in-camera). You choose which settings are carried over when you switch modes or program certain settings to be separate in these modes. It's such a simple inclusion, but this feature really embodies the hybrid nature of the a7 IV.
Beast mode
Sony's Alpha cameras are unmatched when it comes to autofocusing capabilities. It's the same story with the a7 IV; it almost feels like cheating when shooting with it because of how quick and responsive the autofocus is. Sony included a next-gen Bionz XR image processing engine that can calculate focus several times a second, allowing the a7 IV to quickly identify a subject's face or eyes and have the autofocus latch onto it.
I put a lot of faith into the a7 IV's autofocusing to stay sticky on my subject, particularly when I'm firing off shots in continuous shooting mode. There's very little manual input from me when it comes to catching focus for that picture-perfect moment. Most times, I just let the shutter rip since it can hit up to 10 frames per second; I was confident the camera would keep my subject in focus throughout the burst.
With how good the a7 IV's Face/Eye priority for autofocus is, I can just concentrate on composing the shot. There were some moments where the autofocus did get lost and focused on the wrong thing, but it was smart enough to relocate a face or eye to catch back onto. For subjects without faces, the a7 IV was still able to find the right subject to focus on within its 759 AF points, even when I was shooting at a somewhat unforgiving f/2.8 aperture.
A+ images and video
With a bump up to 33 megapixels (from the a7 III's 24.2 megapixels), there's more detail to work with and some extra leeway when it comes to cropping in photos. I tested the a7 IV with Sony's $2,200 FE 24-70 mm F2.8 GM lens so I could zoom in to fix my framing in most scenarios. For shots where I had to crop in, there was still plenty of detail remaining in the heavily-cropped selection.
Low-light situations were nothing to worry about with the a7 IV's 15 stops of dynamic range and ISO up to 204800. The noise starts to become noticeable around ISO 6400 or 8000, but only if you're really looking for it. To be honest, you could probably push it all the way up to ISO 20000 without much trouble, especially if you're just uploading your images to Instagram or some other small social media format. The auto white balance also did a stellar job in all the scenarios I put it in, including direct sunlight, cloudy days, fluorescent indoor lighting, and incandescent basement lighting.
Since the a7 IV is a hybrid camera, it can handle video just as well, although with a couple of hitches. The sensor offers just as crisp video quality and supports 10-bit 4:2:2 in all recording formats, making the videos much easier to work with in post. The a7 IV supports S-Cinetone and S-Log3, so you get as much editing control as you want with color-grading and tweaks. Or you can just go with the 10 "Creative Look" presets to reduce any editing and make your life much easier.
The a7 IV's five-axis in-body image stabilization makes for decent handheld footage, but there's an Active Mode that slightly crops in to reduce camera shake even more. Even when I was walking and filming without a gimbal and monopod, the handheld footage came out stable enough; it didn't look too distracting and can be corrected when editing.
There are some notable warnings about the a7 IV's video capabilities, though. Many people have already pointed out that the 4K60p footage is actually cropped in. If you're looking to shoot a lot of extremely high-quality video, this could be a dealbreaker. There's also a glaring rolling shutter issue that the a7 IV carries over from its predecessors, but unless you're a professional videographer, chances are it's not going to matter much.
Steep starter price
I understand why Sony calls the a7 IV an "entry-level" hybrid camera, but its $2,499 price tag (body only) definitely begs to differ. If we're talking in relative terms, it is cheaper than Sony's latest a7S and a7R models which both go for $3,499 (body-only). Still, I think the a7 IV is worth it at this price, since it can definitely hang when it comes to both photo and video.
It almost feels like cheating when shooting... because of how quick and responsive the autofocus is.
For someone like me, who primarily shoots stills but wants the option to capably dabble in video every once in a while, the a7 IV is an ideal choice. I'm not looking for the highest video quality, nor the fastest frame rate, so shooting up to 4K60p video is plenty. Really, it's the super-fast and reliable autofocus that makes the a7 IV such a terrific daily shooter.
Overall, I feel like Sony has hit another home run for its hybrid cameras. If you're looking for a very capable camera that can handle stills and video at a level just under professional, the a7 IV is an easy recommendation if the price doesn't put you off.