Guides
15 Father's Day gifts we'd actually buy our own dads
What does dad really want this Father's Day? Skip the "I love you, Dad" card or "No. 1 Dad" mug and think outside the box with these 15 gift ideas.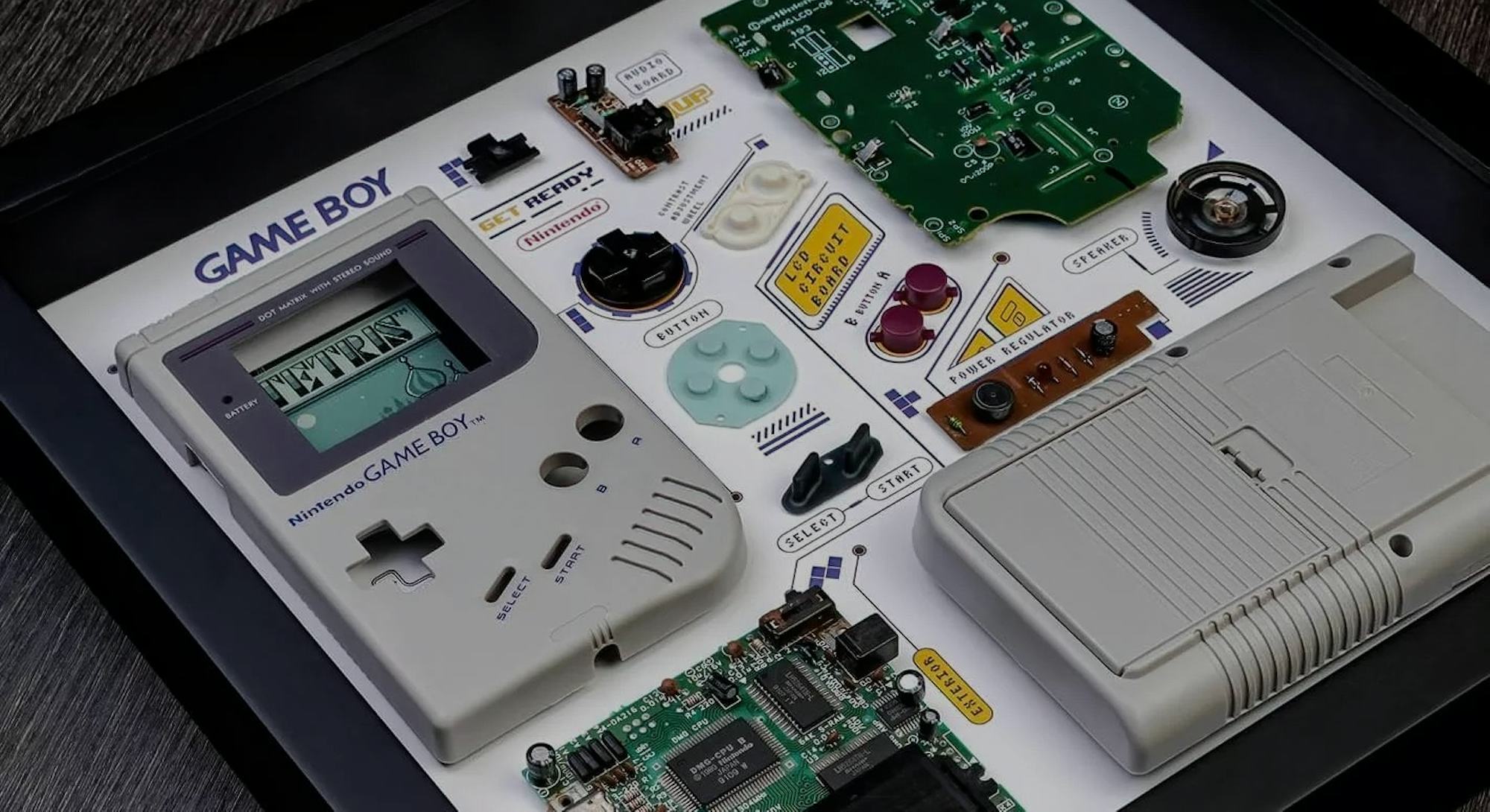 Like mothers, dads — in every shape and size — deserve to be celebrated this Father's Day with a nice gift. After all, they thought it was a good idea to raise you.
An "I love you, Dad" card or "No. 1 Dad" mug is fine, but not exactly original. It's also possible that your dad wants a traditional Father's Day gift, like power tools or a new laptop (upcoming M2 MacBook Air?). But since this is Input, we love a gift idea that's unexpected.
While our writers are personally recommending the below gifts for dads, think of this collection more as inspiration. You have plenty of time to pick up a gift IRL or order online — Father's Day is not until Sunday, June 19. Best of luck not disappointing Dad!
Input may receive a portion of sales if you purchase a product through a link in this article. We only include products that have been independently selected by Input's editorial team.
Home
Dad hasn't lived until they have experienced a nozzle spraying jets of water up their bum. Go ask anyone with a bidet — they're awesome and hygienic. Give dad the royal treatment they deserve when they're on the toilet. Toto bidets are the gold standard, but this one from Brondell, highly recommended by Wirecutter, heats the seat up, sprays, and comes with a remote. It's also more affordable, too.
Whether your dad is returning to the office or still in WFH mode, they could probably use a new gadget for their desk. Get them a Tidbyt, a Wi-Fi-enabled pixel LED display (64 x 32) capable of showing anything from the local weather to the latest sports scores to the price of Dogecoin. The accompanying phone app is really simple to use, and if your dad is a nerd, they can program their own applets using Python.
When it comes to wellness, sometimes dads get left in the dust. If you're not into leaving your dad unpampered, however, Dermstore's Ice Globes — a pair of massaging glass bulbs you can stick in the fridge — are a great way to say, "I see you, too." They're great for alleviating facial inflammation and, if your dad enjoys a drink or 12, they come in handy post-fun. Just don't drink and massage — they are glass, after all.
You can usually tell what kind of day your dad is about to have based on their sleep from the night before. The ZonLi weighted blanket not only has cooling properties to outlast hot summer nights, it's also shown to balance stress and anxiety.
Gaming
There are a billion zombie-fighting games dad can play while yelling at their biological/surrogate child, but few games starring an uncle trying to understand their weird-ass niece. That's where Wide Ocean Big Jacket comes in, an indie film to The Last of Us' summer blockbuster. It's a PC game about the awkward transition to adulthood in all its forms, and it's too charming to not at least try.
An Xbox Series X or a PlayStation 5 might still be hard to find, but that doesn't mean dad can't enjoy playing a few games. The Backbone One is the best possible iPhone or Android controller for streaming games from Xbox Cloud Gaming, dipping into an Apple Arcade back catalog, or just playing Chrono Trigger.
You've probably seen Grid's disassembled iPhones or Instagram. Those look great (and cost less), but the exploded Game Boys are even cooler. Encased in a 13 x 13 x 1.8-inch frame, Grid's Game Boy is a beautiful way to display Nintendo's first real handheld in all of its old-school glory.
Dads are genetically predisposed to be into birding. This is definitely true and backed by science (don't fact-check this). While your dad might not be out looking at birds all the time, Wingspan brings the essence of the activity into the home as a multiplayer card strategy game. The art is beautiful and the gameplay is extremely chill — perfect for giving your dad some much-needed moments of escape. Be an A+ kid and buy it for yourself, too, so you can play with dad even if you don't live under the same roof anymore.
It's high time to bring back family game night, but we're way past Monopoly and Clue these days. Get your dad the standalone expansion for the critically acclaimed Gloomhaven board game. The campaign develops as the game is played so it's a perfect excuse for dad to corral the family together regularly for some quality time roleplaying as mercenaries looking for gold and glory.
Style
Being a dad is objectively cool, and given that cool factor, a pair of extremely rad sunglasses is in order. If your dad needs a little flair without going full-on statement specs, Crap's Heavy Tropix should be a perfect fit. We recommend going with the Dark Tortoise/Deep Rose colorway for an ideal blend of tradition and modernity. Oh, and they're made from "handcrafted" bioacetate which is both biodegradable and plant-based. Eco-dads 🤝 trendy dads.
Whether your pops is a runner or not, they're going to appreciate the support that the oversized midsole and Meta-Rocker shape on the Hoka One One Recover Slides. Inside or out, but never both, dad's legs will thank you.
The Grand Trunk Parasheet is a packable, quick-drying nylon blanket that's the perfect companion for whenever dad plans to plump their rear on the outside ground. They can toss it in a bag or the car, and on beach trips, specifically, dad will be stoked to find out that sand doesn't stick to the parachute material.
Gear
Vessel's Carbon is a really stunning refillable butane lighter that feels great in the hand. The flame is adjustable to a full-blown torch with its tiny side dial, and its angled flame port allows for upside-down lighting without burning any fingers (it really works). As a bonus, the little donut-hole at the base doubles as a fidget spinner… or clipping it onto a carabiner if your dad wants to be all practical and mature about it.
2022 is the year of the mid-afternoon nap (trust us on this one) and nothing should stand in your dad's way of fulfilling that destiny. The Alaska Bear Organic Silk Sleep Mask is the right price and comes in 26 colors and pattern varieties. If dad has never used a sleeping mask, they're in for a real treat.
Giving
There was no doubt before, but after the fatal mass shootings in Buffalo, New York and Uvalde, Texas, it's clearer than ever that something — anything — needs to be done about the scourge of gun violence in the U.S. Instead of giving into helplessness, why not make a donation in your dad's name to Everytown for Gun Safety, the largest gun violence prevention organization in the country?