Gaming
You can soon own the never-released Nintendo PlayStation
A prototype of the console is going up for auction.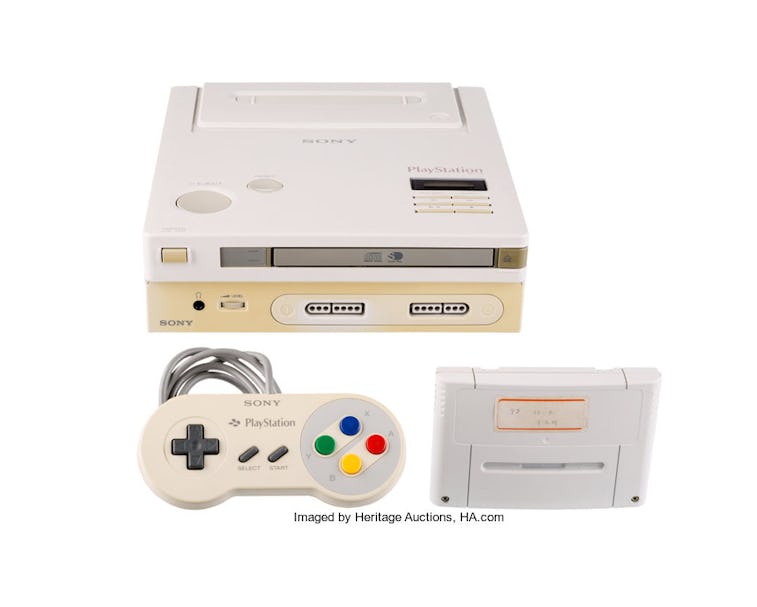 The world would be very different today if Nintendo and Sony had gone through with their plan to co-release a CD-based add-on for the SNES that would have been dubbed the "Nintendo PlayStation." But as the story goes, Nintendo backed out of the deal at CES in 1991 and a betrayed Sony decided to launch the PlayStation on its own. The rest is history.
Collectors can own a piece of history come March 5 when a rare prototype of the Nintendo PlayStation is put up for auction. The prototype console comes complete with a restored CD-ROM drive and a Sony PlayStation-branded SNES controller.
Expect it to sell for a lot — There were reportedly 199 Nintendo PlayStation prototypes ever produced for testing purposes, all of which were thought to have been destroyed. But the unit being auctioned was discovered by Terry Diebold, who won it from a media company liquidation sale, in 2009. Diebold has been touring with the console worldwide ever since and told Kotaku he turned down $1.2 million from one Norwegian buyer before putting it up for auction. Hopefully, Diebold doesn't regret his decision if the prototype doesn't sell for more.
Update: Auction date changed from February 27 to March 5.