Eternal optimist
Sony says PS5 shortages will end… by 2024
The PS5 isn't selling as well as the PS4 did, but Sony says the problem will resolve itself within a couple of years or so.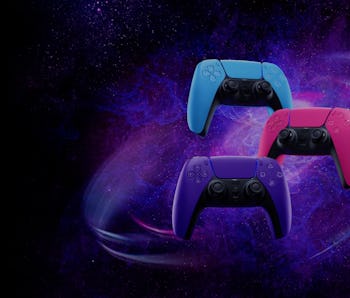 Got PS5? Sony's sleek current-gen machine is still pretty damn hard to get without a little planning ahead. Luckily for us, Sony says that the PS5 shortages will eventually abate — at least at some point in the next two years. Good news, right?
This big prediction comes from a recent financial presentation that the company put on for shareholders. The basic takeaway is that while the PS5 had a record-breaking launch in many ways, it's since lagged behind the PS4 due to shortages and supply constraints. Sony representatives blame the pandemic and Russia's invasion of Ukraine for these unfortunate conditions.
According to a slide from Sony's presentation, though the PS5 undersold the PS4's trend line, the company expects the current-gen console to close the gap in 2022 and overtake it in 2023. Sony plans to achieve this by sourcing parts from more suppliers than ever and negotiating with logistical staff to draw the best possible delivery routes. This all sounds very efficient and business-y.
Overall, I think if Sony does manage to shore up PS5 supplies, sales of the console will accelerate in the coming months. Though PlayStation doesn't have much in the way of big exclusives to grab your attention this year, there are rumors that God of War: Ragnarok will be receiving a September 2022 release date soon. (Note that these rumors are pretty dubious at best, but so far it seems to be sticking to its announced 2022 date.) If that's true, I think it's fair to say that's going to drive a significant number of console sales.
Watch: Extreme Reviews