Pig out
Pokémon Scarlet and Violet are open-world, and coming this November
The new Pokémon games were announced today, and they'll include a new open-world structure, a four-player co-op, and a very cute pig.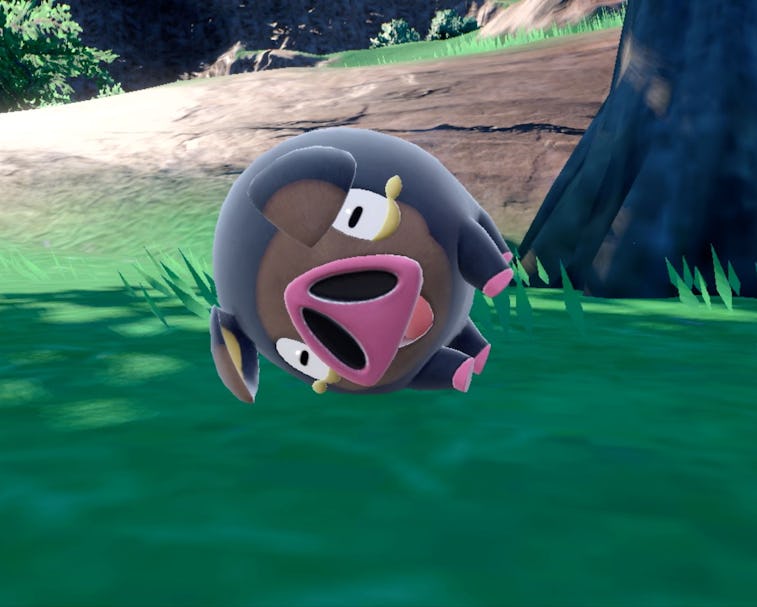 Nintendo
Surprise: there's more Pokémon on the way this November and it actually looks pretty damn good this time.
The previously announced Pokémon Scarlet and Violet now have an official release date this fall, and they're going to feature a new open-world structure that apparently lets you go wherever you want, regardless of the game's story.
New friends — While we got a look at the game's meme-worthy starters earlier this year — Sprigatito, Fuecoco, and Quaxly — the trailer that premiered today shows off the Pokémon you'll encounter in the world, including a new electric mouse named Pawmi and two new legendaries, Miraidon and Koraidon. We don't know much about these legendary Pokémon yet, but I'm sure we'll learn more in future trailers.
Forget those other Pokémon, though: the real star of the trailer is Lechonk, a pig-like pocket monster with a heart of gold. Lechonk's cuteness and incredible name have already made an impact online. No word on if anyone is accusing him of having Mickey Mouse rings, though.
Leave Lechonk alone — I'm no expert on Spanish cuisine, but "Lechonk" appears to be a pretty obvious pun on "lechon," a famous dish that involves a suckling pig. Please, Pokémon fans: do not eat Lechonk. He doesn't deserve it.
There are also the two new professors, Sada and Turo, who some people on the internet are already horny for. Well, you can take the horny out of the Pokémon game, but you can't take the Pokémon game out of the hands of the horny adults. (Or something like that.) Look, Pokémon fans know what they're about, and I respect that. However, some of you need to calm down a little bit.
By far the most interesting aspect of the game is the aforementioned open-world structure, which gives the player "a world that you're free to explore at your leisure." We'll see if that claim holds up to scrutiny this November. Also, if you weren't a huge fan of the revamped capture mechanics in Pokémon Legends: Arceus, it seems like Scarlet and Violet will return to the tried-and-true ball-throwing you know and love.
Watch: Extreme Reviews