Into the nest
Hollow Knight: Silksong is real, but you won't be playing it soon
The much-anticipated sequel to indie classic Hollow Knight emerged from its cocoon, but it won't be out for months.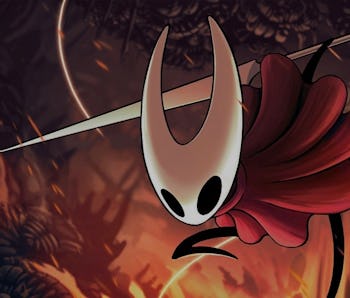 Hollow Knight: Silksong is arguably up there with The Legend of Zelda and God of War in terms of the most anticipated games of the current moment.
During the Xbox event over the weekend, we saw the first new footage of Silksong in quite a few years, but it still took a follow-up tweet from the platform holder itself to clarify the game's release date. Also, it's coming to Xbox Game Pass on day 1, which is a big deal.
Into the void — To be fair to developer Team Cherry, Silksong does indeed look pretty damn good, even if we've only seen two minutes or so of actual gameplay for five years of work. Overall, though, considering that everyone and their dad has played the original Hollow Knight already, I don't think anybody really needs to see more of the game itself. Instead, they just want to know when they can get their hands on it.
Though the initial trailer drop did not include a release date, a later tweet from Xbox confirmed that Silksong will be out within the next twelve months. I'm tempted to joke that it'll release on June 30, 2023, but I'd say late spring is more likely, or perhaps even late winter. Or perhaps another mysterious delay will shunt it out of the first half of the year entirely. Who knows?
Hollow hopes — As one of the few Metroidvania fans who doesn't pass out from sheer joy at the mere thought of a new Hollow Knight, I think these Silksong trailers have looked quite promising, if a bit overly similar to its predecessor. The combat has much more of a stylish flair this time, which I appreciate.
I'm a bit surprised that a studio with Team Cherry's reputation would spend this much time crafting a game that stars a miniboss from its first project — it has the feel of a DLC pack rather than an expansive sequel — but the developers seem quite devoted to carving out their own bug-strewn path. As long as the map actually works correctly this time around, it'll be a big improvement on the original.