Workers' rights
Fed-up GameStop employees quit en masse, stating 'we are not God'
Four GameStop employees in Nebraska walked out of their store last weekend, citing bad working conditions and abusive upper management.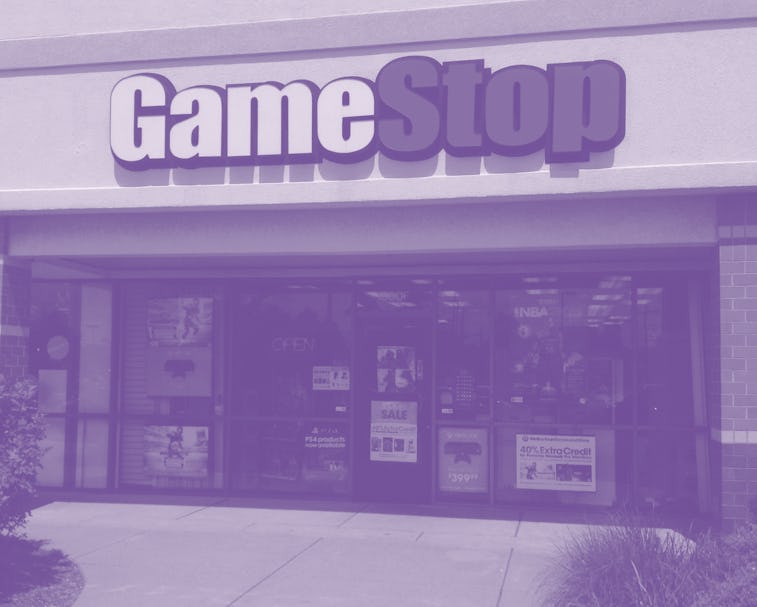 It's been an up-and-down few years for GameStop, and an increasing number of its employees are tired of the stress. Last weekend, a GameStop store in a major mall in Lincoln, Nebraska closed when four employees quit and walked out together, never to return.
As reported by Kotaku, the employees taped a piece of paper to the front door that informed patrons that the staff had all quit. The notice stated that the store's district manager "has no respect for us as employees or as human beings." It further cites unrealistic sales goals and a lack of staffing as reasons for the walkout, concluding with a list of other game stores that shoppers can visit, including one located in the same mall.
Churn and burn — The store's manager Frank Maurer told Kotaku that he was so stressed out from the job that he didn't even enjoy playing games anymore. He said that the store's district manager regularly threatened staff when they failed to meet sales goals, and that the manager described staff as endlessly replaceable. Former GameSpot employees have claimed online that this district manager is responsible for at least four walkouts in the Lincoln area.
When Kotaku called the store early this week, they were told by a GameStop representative that the store would be open again soon and that they should contact the communications firm Longacre Square Partners. Later, when the outlet reached out to that firm, they were told not to use the name in the story. Interesting communications strategy there.
Walkouts are becoming increasingly common in today's relatively strong labor market, but GameStop seems like a particularly grim place to work. The company has gained a lot of artificial value over the past two years due to "meme stock" shenanigans, but it seems like management has no interest in investing any of those gains into better working conditions. Instead, it's diving headfirst into crypto. (Power to the apes, I guess.)
All-in-all, if you want to work at a game store — or even shop at one — we recommend checking out your local mom-and-pop.