S3XY
Tosca Musk (yes, Elon's sis) heads a streaming service for erotica, sexy fanfic
Unlike her brother, she doesn't want to change the entire tech world, just the niche world of romantic programming.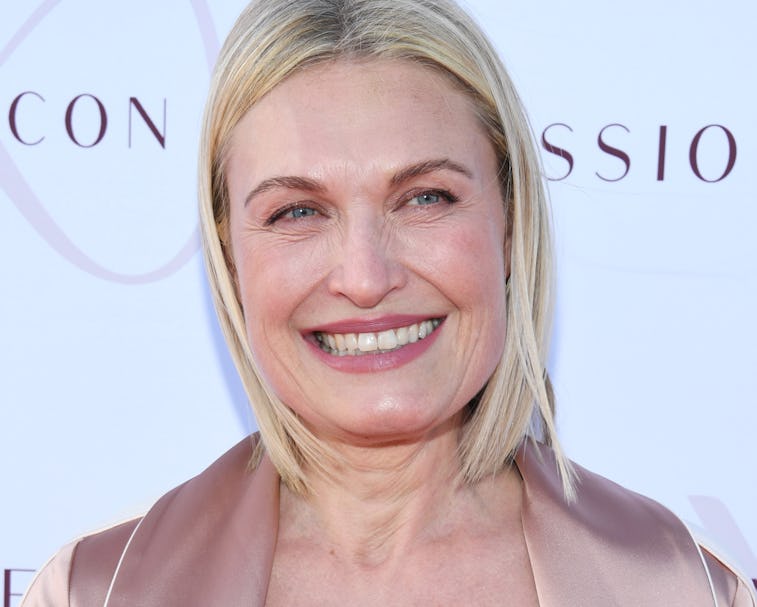 Jon Kopaloff/Getty Images Entertainment/Getty Images
At this point, Elon Musk is inescapable. In his three-decade career, the business magnate's sprawling ventures include SpaceX, Tesla, Neuralink, and The Boring Company. You may also know his brother Kimbal, a cowboy-hat-wearing counterpart who builds gardens and farm-to-table restaurants around the U.S. But perhaps the least-known Musk sibling is Tosca, the 47-year-old baby of the Musk family whose romance-themed streaming service, Passionflix, provides erotic fan fiction to a niche but loyal fan base.
The service isn't pornographic — Passionflix doesn't allow frontal nudity below the waist — and it is driven by romantic storylines, not sex scenes.
Bringing romance to the small screen — For $6 a month, you can watch adaptions of romance novels, original content, or licensed material. In a Thursday profile, The New York Times dubbed it "sort of a sexy Hallmark Channel" and reports that the company has raised nearly $22 million in early funding. It's been around since late 2017 and it doesn't publicly release its subscriber counts. But it's certainly not a big player in the increasingly-crowded streaming world. With just six employees, it's able to foster a more intimate community than a powerhouse like Netflix or HBO.
It's got branded wine and has an inaugural three-day meetup dubbed PassionCon. Romance shows don't always get the same Hollywood attention of other, more male-oriented genres, and Passionflix tries to target a niche audience of romance content fanatics.
Tosca Musk says that she started the company after struggling to find Hollywood buyers for spicy romance television, and she declined to tell The New York Times whether or not her brother Elon had invested in her company. "It is difficult for me to answer that question," she said to the Times. "If I say that he is an investor, then everybody says, 'Oh, she just got her brother to pay for it.' And if I say he didn't invest, then you all say, 'He doesn't support her.'"
Tech CEO brother, romantic escapism girlboss sister — Elon Musk isn't the only tech mogul whose sister has an erotica venture. Snap, Inc. co-founder Evan Spiegel, who was named the youngest billionaire in the world in 2015, has a younger sister Caroline who founded Quinn, an app for sexy audio.
Watch: Extreme Reviews