Culture
Squarepusher's new 'Terminal Slam' video visualizes the surveillance hellscape we now live in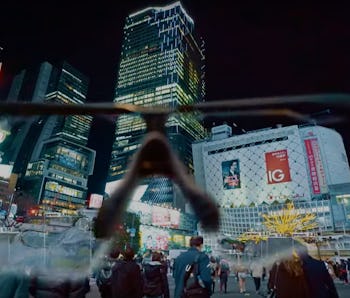 Squarepusher debuted his latest music video at Shibuya Crossing, the perfect forum for visually demonstrating the surveillance state that is our reality.
"Terminal Slam" opens with a woman at that very locale, as she dons a pair of glasses that don't so much transform the world around her as they reveal its insidious nature. From there, it stays in her point of view as she journeys throughout Tokyo and sees every person and advertisement censored and labeled, highlighting both the prey and the predator. What's astonishing, really, is how little is left after being sorted into those two categories.
Behind the scenes — The English electronic producer teamed up with the director Daito Manabe, a longtime collaborator and a founder of Japan's Rhizomatiks collective. "Terminal Slam" is off Squarepusher's forthcoming album Be Up A Hello, which drops this Friday. Watch the video below.