Culture
Report: Apple Music, TV+, and News+ bundle coming in 2020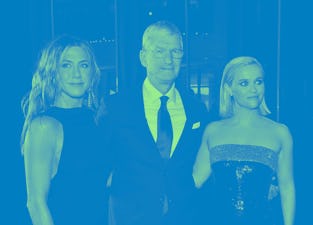 Apple's revenue last quarter on its services and subscription side.
Theo Wargo/Getty Images Entertainment/Getty Images
Apple has considered introducing a single subscription that contains access to three of its services, according to Bloomberg. The idea pairs Apple Music, Apple TV+, and Apple News+ in a bundle that's offered at a slightly reduced rate. Individually, they're currently sold for $9.99 each per month with an Apple Music discount limited to students.
The report suggests Apple could roll out this bundle as early as 2020. Behind the scenes, Apple apparently still needs to sort out the plan with record labels and publishers. That'll shape the design of this bundle and how much a subscription will go for.
Better deal for you, but not for content providers — Existing partners could resist the all-in-one subscription. Contracts are in place, and Apple needs to renegotiate in order to determine royalties and exact distribution.
Bloomberg reports that News+ partners agreed to a provision in the original deal that enables their newspapers and magazines to transfer to a larger bundle. It's unclear if record labels did the same for artists and songs on Apple Music.
It does appear, at the very least, publishers are taking a hit if this plan goes forward. Apple's bundle should reduce how much money they collect on each subscriber. Still, the report claims that publishers are satisfied with News+ so far. Publishers also reserve the right to exit News+ after a year without any penalty, but they're better off waiting to see if the bundle attract subscribers while traditional revenue streams tighten.
Why Apple wants this — Hardware sales including the iPhone are sliding, and Apple plans to combat the trend with services. In fact, the category continues growing and hit an all-time high of $12.5 billion in revenue for the company during the last quarter.