Culture
All hail MTV's 'Ridiculousness,' the king of thought-free TV!
Who needs prestige television like "The Crown"? During quar, our writer turned to Rob Dyrdek's long-running viral-video show for comfort.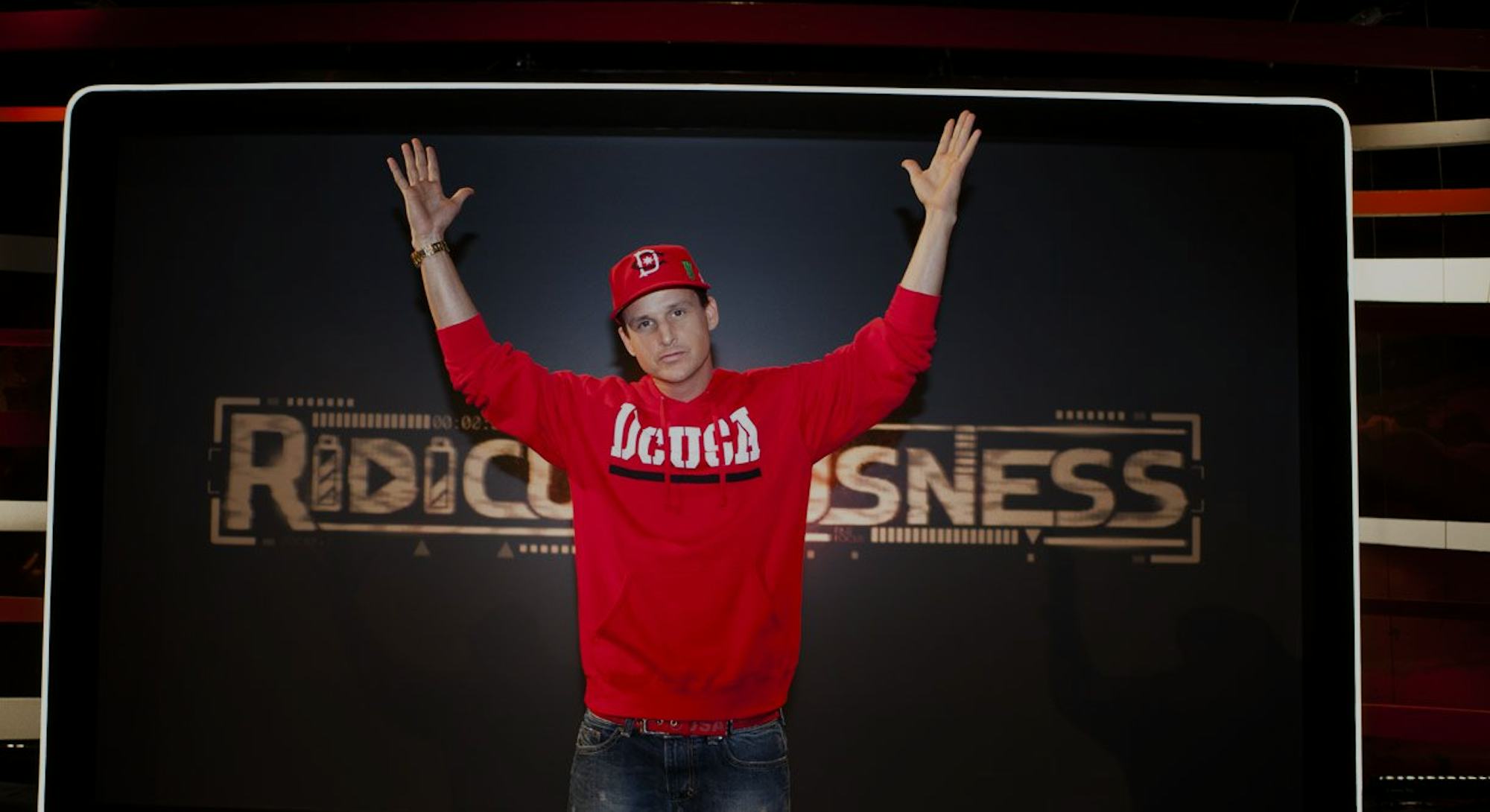 MTV
During the coronavirus pandemic, the discourse around prestige television has been exhausting.
Twitter was ablaze with The Crown for 48 hours. You couldn't scroll for long without seeing a picture of Princess Diana in a cool sweatshirt. I got countless texts about We Are Who We Are starring Chloe Sevigny and, uh, Kid Cudi. Everyone debated who the killer was on The Undoing — and was disappointed when the truth was revealed. I don't even know what Bridgerton is!
There is a new "important" show on a different streaming platform each and every week. FOMO has shifted from missing a big night out on the town to missing the latest episode of the hot new TV series.
In the New Yorker, writer Kyle Chayka coined the term "ambient television," defined as a certain kind of show, like Taco Chronicles or Emily in Paris, that serves as a backdrop for scrolling on your phone. These days, it feels rare for a person to sit, entirely focused, and intently watch a TV show. It's virtually impossible for me. The distractions are everywhere, particularly on my iPhone or MacBook Air.
During quar, I needed something I could pay even less attention to.
The shows Chayka describes are designed to keep us occupied. They're enjoyable but not captivating, homogeneous by design. During quar, I needed something I could pay even less attention to. Something simple that I could dip in and out of. Something mindless with pops of silly excitement and absolutely zero plot or character development. Dumb shit that makes me feel good and maybe chuckle now and again.
My search ended with Ridiculousness.
For the uninitiated, Ridiculousness is an MTV show created and hosted by former professional skateboarder, flat-brim-snapback lover and short-sleeve-hoodie wearer Rob Dyrdek. The 46-year-old Dyrdek previously starred on Rob & Big (2006-08) and Rob Dyrdek's Fantasy Factory (2009-15) on the network.
Before hooking up with MTV, he was a well-known professional skateboarder. He wasn't very cool, but he had a partnership with DC Shoes and Alien Workshop, two '90s skateboarding powerhouses. He founded Street League Skateboarding, which is very dorky but successful. Dyrdek also has a broad investment portfolio, with stakes in the UFC, Beach Whiskey, and Stance Socks. He is entirely inoffensive, relatively good-looking (short king), and plays well with others.
He has two co-hosts: cool guy Sterling "Steelo" Brim, with his Chrome Hearts and Cactus Jack uniform, and the unfortunately named rapper Chanel West Coast. They are situated on a stage that looks like a giant laptop. Normally, there is a live studio audience, although COVID-19 restrictions have changed that for the current season. They play various viral videos from the internet, often involving failed DIY attempts at stunts, to which Rob and his crew add color commentary — Zen poetry like, "Sure, things are going to get sketchy, but when you're having the time of your life, what's sketchy?"
Ridiculousness has been on MTV for a incredible 18 seasons, a long-running institution in a sea of shiny new streaming content. In June 2020, the TV data company Inscape found that when it came to time spent watching reality television, Ridiculousness absolutely dominated; it accounted for 17.14% of time spent watching non-cooking/non-home improvement reality shows on linear (i.e., traditional) TV. MTV aired a frankly ridiculous 506 episodes of the show that June alone.
Ridiculousness often has guests, everyone from Juicy J and Jake Paul to Gene Simmons and Michael B. Jordan. Regardless of who's visiting, the format of the show never changes: Guests and co-hosts are introduced, videos play, jokes are made. It's easy to follow, and every once in a while, you laugh or at least cringe. It's a Zumiez version of Talk Soup; it's America's Funniest Home Videos if it were presented by Hypebeast; it's Tosh.0 if Tosh weren't insufferable and could land a kickflip.
Sure, I could stick to the Instagram explore page, but the fact that Ridiculousness is on television makes the internet videos go down differently. It just feels right: a throwback to killing time after school with MTV on.
My favorite episodes are the couple where comedian Eric Andre guests — that's when things get particularly unhinged. One one appearance, he shamelessly flirts with Chanel West Coast, plays a harmonica after viewing a clip of a man running through a wall, and tells a story about bathing with monkeys in a Japanese hot spring. He is the perfect guest: absurd, expressive, quick on his feet, and apparently not that interested in promoting his own TV show. He isn't that famous, but that doesn't matter. The viral videos still play, and Rob still hosts. It feels like a warm hug — one that takes place in five-hour blocks on cable television.
After a long day of intermittent fasting, podcasting, Zoom meetings, doomscrolling, mask-wearing, and exercising, I don't want to be challenged by a screen. I want to hear Waka Flocka and Rob Dyrdek laugh together. I want to see what color Chanel West Coast's hair is, and I want to see what perfectly aged vintage rock T-shirt Steelo Brim is wearing.
I want to completely zone out and occasionally glance up from my phone to see someone misjudge a jump from a cliff into a body of water. (You know that bozo lived to laugh about it.) There isn't going to be a discourse about the latest episode on Twitter, my group chats aren't going to be debating plotlines, and Rob Dyrdek is not going to be on any magazine covers.
And I will keep laughing until my brain is completely smooth, simultaneously scrolling Twitter all the while.