Crime
Inside the subreddit dedicated to busting shoplifters
On r/LossPrevention, security pros swap tips of the trade and share "funny" apprehension videos. Not everyone is amused.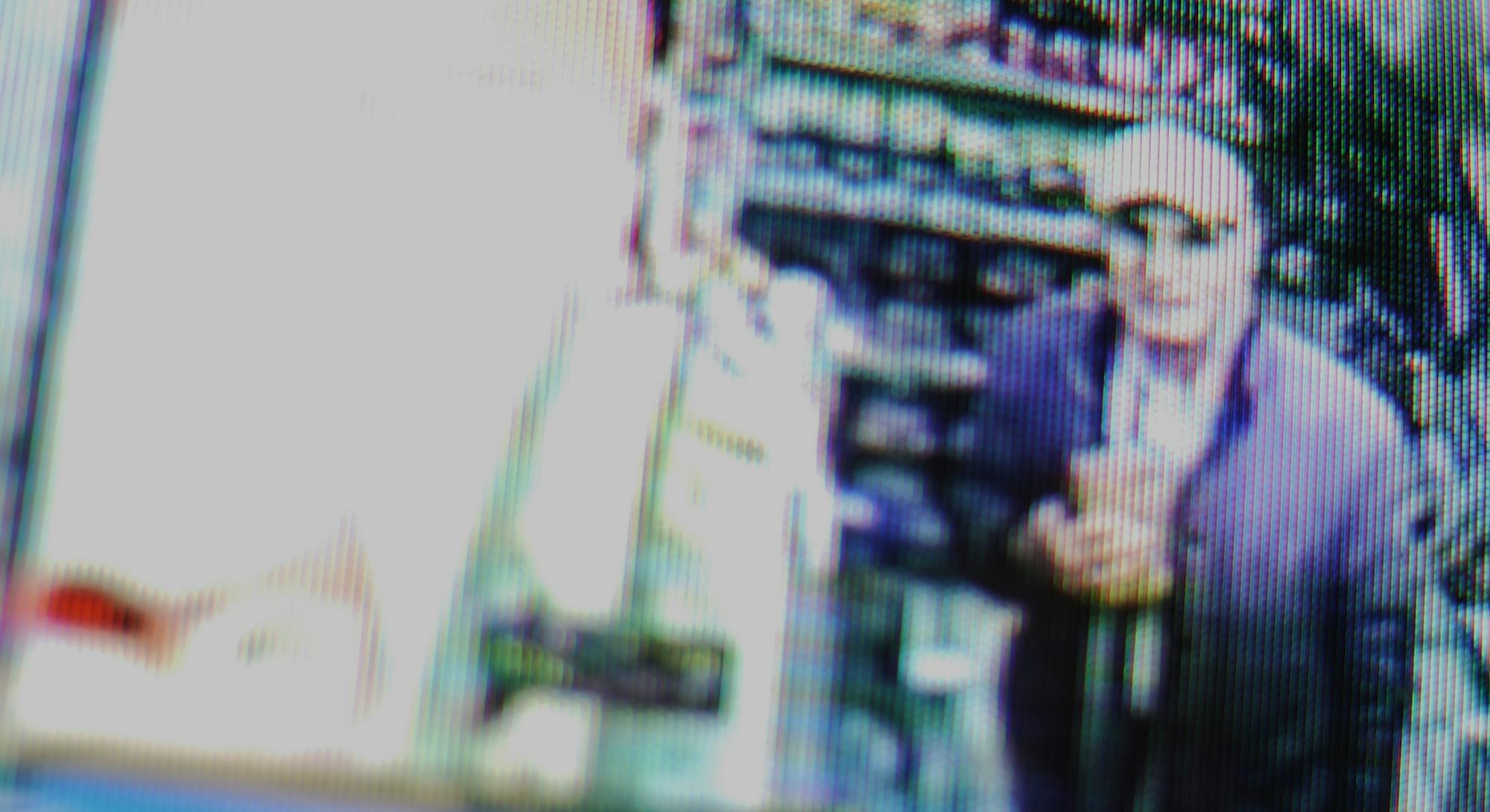 Roy JAMES Shakespeare/Photodisc/Getty Images
Alex McLeod is an adrenaline junkie. The 24-year-old, who lives in Ontario, Canada, is an avid martial artist with plans to sign up for a professional fighting league. He's also a snowboarder and has been skydiving several times.
In addition, he's always been interested in the investigations field. He'd religiously read crime thriller novels when he was young and always had a passion for solving mysteries.
Given all this, he considered it a no-brainer when he chose a career in loss prevention. It's an industry attached to most major retailers — either at a corporate level or on-the-ground in retail stores — where officers are tasked with developing strategies to prevent employee or customer theft. As of April 2022, over 134,000 loss prevention officers — many of them white men — were employed in the U.S.
Retailers claim that shoplifting has been out of control since the pandemic began. The National Retail Federation has estimated $30 billion in economic loss caused by organized retail theft each year, a figure which some consider inaccurate. ("​​Although some retail and law enforcement lobbyists cite eye-popping figures," the Los Angeles Times reported in December, "there is reason to doubt the problem is anywhere near as large or widespread as they say.")
"A lot of people are like, 'How, morally, can you do this job?'"
McLeod currently focuses on logistics in his role as an asset protection team lead for Walmart in Canada, where he monitors warehouse stock, makes occasional visits to warehouse locations, and investigates suspicious activity to protect the company from employee theft.
"But I'm trying to move back to the field side," he says, "where we actually deal with people." He finds the environment of loss prevention thrilling and takes pride in the training he's received to track down and apprehend shoplifters. "That's a huge adrenaline rush," he says. "I think that's a major factor in why people are in this field."
Although McLeod enjoys his job, he knows it's one that's frowned upon by many. "A lot of people see that a homeless person got arrested for stealing a candy bar. They're hungry, right?" he says. "A lot of people are like, 'How, morally, can you do this job?'"
Because others don't understand the thrill of busting shoplifters, people like McLeod are increasingly turning to Reddit to find people who do. He's one of the many shoplifting-prevention staff employed by corporations across North America who's joined r/LossPrevention, a 55,000-member hub for corporate employees battling crime. Together, its members are swapping tricks of the trade, analyzing each other's practices, and even monitoring Reddit's pro-shoplifting community, all in a bid to improve their craft — and find some like-minded peers in the process.
According to Steve, a 35-year-old loss prevention worker from California who's employed by a major retailer, Reddit is an appealing place for people working in loss prevention, as their jobs can be quite isolating. "There's kind of a disconnect between other employees in the store [and us]," says Steve, who asked Input to withhold his name for his privacy. "There's an attitude where it's like 'Oh, here come the cops.'"
Steve says that communities like r/LossPrevention are a good place for "venting" about the harsh realities that sometimes fall upon loss prevention staff — like dealing with people who overdose in the store bathroom. Others have complained about not being allowed to intimidate suspected shoplifters or having a "two-week dry spell" during which they don't apprehend anyone at all. Some lament the difficulty transitioning from loss prevention to law enforcement, the latter a role many on the subreddit seem to covet.
McLeod, on the other hand, doesn't think most members are bothered by isolation. "Most of the people in this industry, just by nature of the work and how confrontational this is, are very sure of themselves and don't really care what other people think," he says. Still, he feels the subreddit can be beneficial. "It's people who do the same kind of work, something I can identify with. It's just like any other community — just for a sense of belonging."
"We discuss what happened, what should have happened, or if somebody is getting fired for that."
The group provides members a place to discuss their problems, concerns, and experiences — the last of which always proves popular. "There are some people that share videos of things that happen in their store. We discuss what happened, what should have happened, or if somebody is getting fired for that," Steve says. "There's a lot of sharing in that aspect."
Videos circulated on the subreddit include clips of a woman being apprehended in a Miami Macy's, managers using shopping carts to block alleged shoplifters from driving away, and a suspected thief begging for his car keys back. Under the post for the last video, users left comments like, "'Hilarious! Drop the keys down the storm drain" and "Those keys need to disappear."
McLeod, who thoroughly enjoys this aspect of the subreddit, says it's all fun and games: "Everyone gets a good laugh out of it."
Unhealthy attitudes
The use of such videos as entertainment hints at a worrying undercurrent in the subreddit. "I see some people who've come into it from a perspective that makes me uncomfortable," says Dan, a 38-year-old from the Northeast who has worked in loss prevention for the last 15 years, mostly for a regional supermarket chain and now for several luxury brands. "They see shoplifters as the enemy and don't really see them as people who have issues.
"They're more concerned with punishing and catching, and they see asset protection as a game," adds Dan, who requested that Input give him an alias. "I don't think it's healthy to have those people in the industry. So, when I see that, I try to challenge that. The goal is to protect the business — not to ruin people's lives."
But people who share Dan's sentiments are hard to find on the subreddit. r/LossPrevention is littered with posts that feature "hauls" of products taken away from alleged shoplifters, presented in a similar fashion to police drug-bust photos. Users post memes about sitting with children left behind by shoplifting parents who flee to avoid prosecution and poke fun at the "dumb" things shoplifters say.
Although the occasional threads about sympathy and letting people off the hook exist, they are far and few between. The prevailing ethos on the sub was made clear in the title of a recent post: "It's slowly becoming the Wild West again. You're either a good guy, or bad guy." (The moderators of r/LossPrevention declined Input's request for an interview.)
It's a moral stance that has been picked up on by outsiders of the community, too. "In the few times I've browsed their sub, I've been troubled by some of the prevailing attitudes of ignorance or outright aggression expressed toward lifters," says Thames, a Canadian member of Reddit's shoplifting communities who has been a professional "lifter" for the last decade.
Thames suspects r/shopliftinghub, Reddit's most recently deleted community for lifters, was in part brought down by reports from r/LossPrevention members — although he's more concerned about the IRL conduct of such people. Loss prevention staff "who view themselves as arbiters of justice pose a great physical danger to the people they sometimes apprehend — frequently people of color — outside the bounds of the law," he says.
Steve tells Input that he sometimes browses the shoplifting subs — which come and go due to Reddit's policies on criminal activity content — to get an idea of what lifters are targeting in stores, although he thinks the lifting community does more spying on r/LossPrevention than vice versa.
"You'll see cross-posting between the subreddits sometimes, where they share what we're paying attention to," he says. "They might visit our sub and get some information, but I'm not too worried about that. On a grand scale, people are always going to be stealing from stores."
"This isn't an us-versus-them scenario, at least not for me."
Some members of r/LossPrevention even play around with their shoplifting foes for their own amusement. "People that are posting on r/shopliftinghub are doing it more as a hobby — taking items for personal use, maybe a couple hundred dollars at most," says Dan, who sometimes posts in the subreddit to give petty thieves advice on their techniques or how likely they are to get caught. "I see it as entertainment — I don't know if it's necessarily helping them. It's just pointing out that what they're doing is not exactly as sneaky as they think it is."
McLeod, meanwhile, refutes the idea of a rivalry between r/LossPrevention members and the lifting community. "This isn't an us-versus-them scenario, at least not for me," he says.
McLeod says that he and many of his fellow r/LossPrevention members are in this for a paycheck — and that this isn't about what's right. "I don't do this because I think shoplifting is wrong," he says. "If I'm perfectly honest, I could not care less about that. I just do my job."