Culture
New Japanese legislation makes 'online insults' an arrestable offense
The decision marks an unprecedented step toward cracking down on cyberbullying, but it raises plenty of questions, too.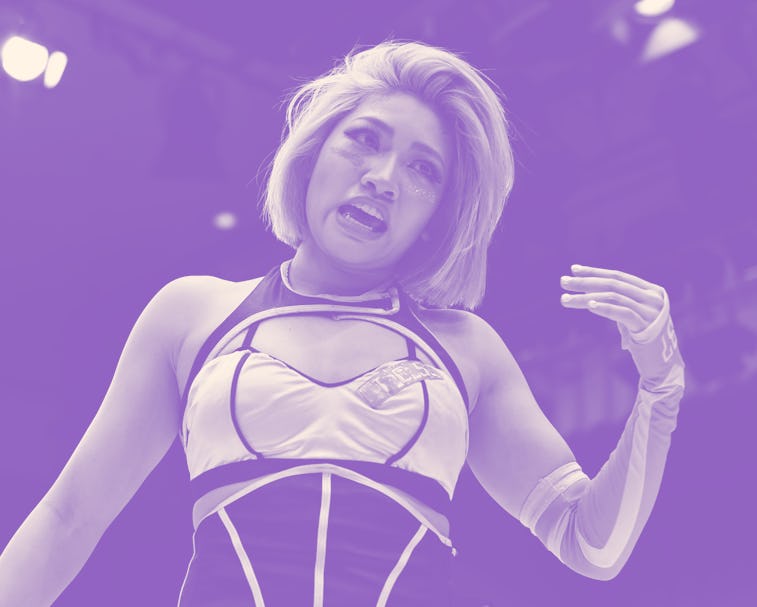 Etsuo Hara/Getty Images Sport/Getty Images
Japan's parliament approved a new amendment this week that marks a hardened stance on cyberbullying and its potentially disastrous reverberations. The decision arrived on the heels of Hana Kimura's suicide, which took place two years ago.
Kimura was a second-generation wrestler who received a slew of online vitriol after making an appearance on Terrace House, a Japanese reality show that featured six strangers living together in one space, leading the 22-year-old to take her own life.
The amendment to Japan's existing defamation law will make "online insults," punishable by imprisonment for up to one year with a fine of up to 330,000 yen (about $2,220).
Harsher penalties soon — These changes will be implemented at some point this year and are a significant step up from Japan's current punishments, which are limited to detainment for under 30 days or a fine that goes up to 10,000 yen (about $75). Detainment is not as serious as an arrest, as offenders are just kept in custody while being interrogated about the crime in question.
Online anonymity has enabled some of the worst human tendencies, like peppering someone you don't know with hateful messaging. Prior to her death, Kimura tweeted that the insults she was receiving following her appearance on Terrace House were taking a toll on her wellbeing.
After two men were forced to pay a 9,000 yen (about $66) fine for their connection to the Kimura case, a wave of outrage eventually led to the law change, with Hana Kimura's mother Kyoko Kimura advocating for change and even testifying to parliament herself in April.
It's not about free speech — Free speech absolutists will likely clamor that this amendment is a threat to basic human rights, but this amendment could be useful in altering how individuals approach the criticism of public-facing figures and peers.
As pointed out by NBC, defamation and insults are treated as separate offenses in Japan, with the new legislation only impacting the latter. The two differ in that defamation comes into play when employing specific facts or actions while publicly demeaning someone. Insults take aim at a person's social standing through nothing but subjectivity.
Accordingly, valid criticism of the country's powerful figures should still be safe. The introduction of more severe repercussions for the things one says over the internet will hopefully curb cyberbullying. At the same time, this law will probably favor those with enough resources to take their situation to court. A net positive nonetheless.