Shakeup
Sheryl Sandberg announces she's stepping down as Meta COO
In a Facebook post (naturally), Sandberg noted she will leave her post as COO, but remain on Meta's Board of Directors.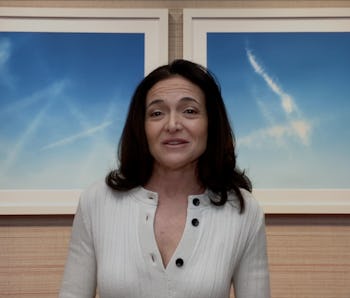 Step Up/Getty Images Entertainment/Getty Images
Longtime Meta executive, Sheryl Sandberg, has announced she is stepping down from her role as the company's Chief Operating Officer. In a lengthy Facebook post, Sandberg thanked Mark Zuckerberg for appointing her to the position in 2008, along with detailing her tenure at the company that eventually saw her elected to become the first woman on Meta's board of directors. While she will cease being involved in the tech giant's day-to-day operations, Sandberg noted that she will remain on Meta's board to help steer major corporate decisions in the years ahead.
"Sitting by Mark's side for these 14 years has been the honor and privilege of a lifetime. Mark is a true visionary and a caring leader," she wrote in her post. "The debate around social media has changed beyond recognition since those early days. To say it hasn't always been easy is an understatement. But it should be hard. The products we make have a huge impact, so we have the responsibility to build them in a way that protects privacy and keeps people safe." Sandberg has not yet announced what she plans to do next following her departure from Meta.
Sandberg's 14-year tenure at Facebook and Meta covered the vast majority of the company's meteoric, controversial rise to social media dominance. During that time, both public and political pressure increased in response to the outsized influence Facebook's platforms and algorithmic feeds played in elections, news cycles, and misinformation campaigns. Not only that, but the incomprehensibly vast swaths of data collected via every users' click, post, and interaction have had consequences that many are only beginning to comprehend.
Watch: Extreme Reviews