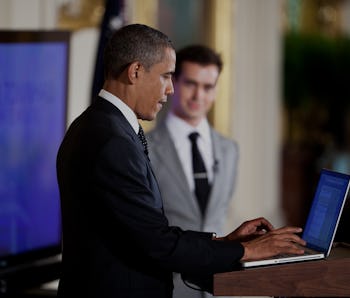 Innovation
Twitter Only Takes Abuse Seriously if You're the President
Getty Images / Brendan Smialowski
Twitter isn't very good at dealing with abuse. The social media site has long struggled to reconcile its commitment to free speech with its obligation to make sure people aren't being horrible to one another. Most of the time, Twitter users are left alone to deal with abuse; but when the President of the United States uses Twitter, the company is apparently willing to be a bit more proactive in its efforts to address harassment.
According to a report published by BuzzFeed today, former Twitter chief executive Dick Costolo told the social network's employees to "censor" abusive comments hurled at President Obama during a question-and-answer session hosted on the service in May 2015.
The report says that Costolo told employees to use an algorithm to catch offensive tweets; to manually censor tweets that made it through that filter; and to keep everything from Twitter's senior employees so they couldn't protest the decision. What was supposed to be an open forum with the president was really a carefully managed event meant to make Twitter seem like a more inviting place.
But that isn't all. The report also says Twitter did the same thing during a Q&A with Caitlyn Jenner. "This was another example of trying to woo celebs and show that you can have civilized conversations without the hate even if you're a high-profile person," an anonymous source who knew of the situation told BuzzFeed. "But it's another example of a double standard — we'll protect our celebrities, while the average user is out there subject to all kinds of horrible things."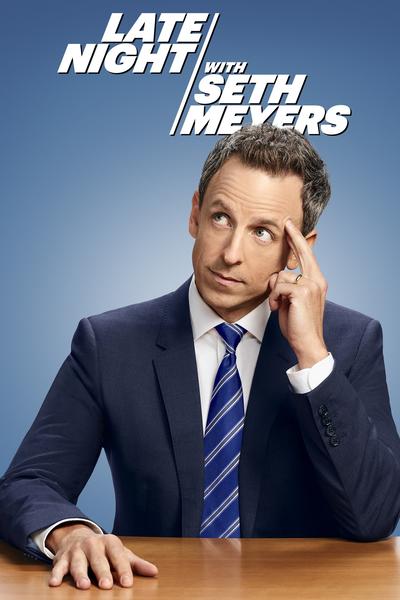 That fits with something GhostBusters co-star Leslie Jones said after she took a brief hiatus from Twitter in July following abuse from people critical of the GhostBusters reboot and its female stars.
"I met the CEO of Twitter. There is a CEO. It's Jack!" Jones said during an appearance on Late Night with Seth Meyers. "He was cool. They helped me out. We got a whole bunch of accounts taken off Twitter because it's not right to gang up on anybody." One of those accounts was Breitbart writer Milo Yiannopoulos, whose ban inspired outrage from organizations like Wikileaks, which accused Twitter of "cyber feudalism" and claimed Twitter was censoring users.
These revelations were part of a larger BuzzFeed story about Twitter's failure to solve its harassment problem over the last decade. Most users are still prime targets for abuse — Twitter only seems to care about solving this problem if you're a sitting president, a Jenner, or a rising actress.