'Pokemon Go' Player Finds Body While Searching For Water Types
The long list of Pokémon Go stories takes a turn for the dark.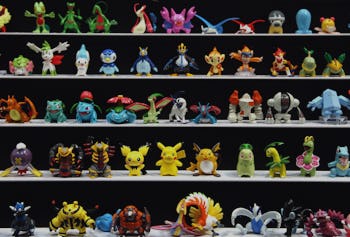 Getty Images / Junko Kimura
Some players have been warned to watch where they're walking; others have been told not to play while they drive. No matter who you are, there's a certain degree of common sense everyone should posses when playing Nintendo and Niantic's new mobile game, Pokémon Go, which is out now in select countries. One teenager who decided to abide by the game's rules made sure to check out her surroundings, but what she saw when she raised her eyes was a little more jarring than she expected.
19-year-old Shayla Wiggins of Riverton, Wyoming had climbed a fence in order to access a local river and hopefully catch a few water Pokemon. As she neared the river, Wiggins noticed something floating in the water, and after a few moments, realized that she'd found a corpse.
"I was walking towards the bridge along the shore when I saw something in the water," said Wiggins. "I had to take a second look and I realized it was a body." Wiggins found the body earlier this morning after leaving the B & K Mobile Home Park, where she's staying for the summer with family. The story broke through County 10 not long after, and police have since released a statement informing the public that no foul play is suspected in this particular death. Wiggins said that she felt scared and cried for a while at the shocking discovery, but she called police without hesitation to inform them of what she'd found.
According to a press release, the Fremont County Sheriff's Office are investigating the death of an adult male "located under the Wyoming Highway 789 Bridge" who was found this morning. Detectives told Wiggins that the body might have been floating in the river for about 24 hours when she found it.
"It was pretty shocking," Wiggins told KTVQ. "I didn't really know what to do at first. But I called 911 right away and they came really quickly."
Despite the dark and depressing nature of this report, the game has had other advantages. Along with giving players the ability to catch iconic Pokémon in augmented reality, it also has been leading players to interesting places and kicking off new, unexpected friendships.